Squire Patton Boggs advises on Australian Biome Project… NRF launches insurance chatbot…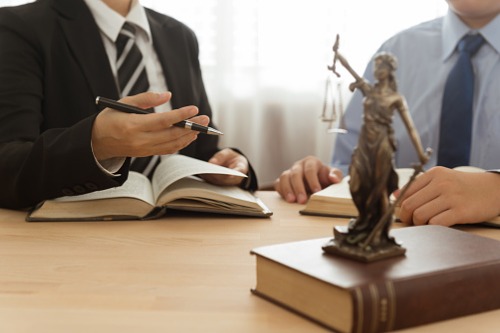 Legal departments should expect M&A deals to take longer
It's taking longer to close mergers and acquisitions according to research and advisory firm Gartner.
In an analysis of 23,000 deals, its Legal and Compliance Practice found that M&A deals in 2019 take an average of 38 days now, 31% longer than in 2010. And it says that legal departments need to adapt as a result.
"Organizations increasingly rely on M&A to drive value, which means a greater volume of deals for legal departments to manage," said Abbott Martin, vice president and research leader for Gartner's Legal practice. "The complexity of deals has also risen with their volume. Legal departments need new strategies for managing the associated costs while delivering due diligence and deal support in a timely manner."
The research found that about 75% of companies rely on in-house attorneys to draft legal documents associated with the preliminary stages of M&A transactions, including letters of intent and nondisclosure agreements.
"While outside expertise is necessary for certain types of transactions, in-house teams must ensure that the deal actually achieves the desired synergies. The in-house team is best positioned to understand corporate operations and is critical to deal execution and long-term value capture," said Martin.
Gartner says that legal departments should increase their in-house legal capacity; create agile deal teams; strengthen cyber protections; focus on processes, decision making, and culture; and clarify the deal narrative with all communications to stakeholders focusing on the rationale.
Squire Patton Boggs advises on Australian Biome Project
A team from Squire Patton Boggs is advising the consortium behind a major Australian tourism project announced this week.
The Australian Biome Project is inspired by projects such as Singapore's Gardens by the Bay and the UK's Eden Project and will create a series of domes showcasing Australia's rich diversity in flora and fauna; and celebrate Indigenous culture.
The consortium signed a memorandum of understanding with Perth Airport for a 15 hectare site for the project.
Squire Patton Boggs Perth managing partner and head of the firm's Australian Asia Desk Tony Chong is leading the team advising on the structuring, financing and delivery of the project.
"We are delighted to be part of an initiative that will drive tourism, economic growth and diversity in this state. We are particularly pleased to be able to support a project that will shine a light on our unique and valuable Indigenous culture that deserves international recognition," said Chong.
NRF launches insurance chatbot
Norton Rose Fulbright has launched a chatbot to answer questions relating to the insurance regulatory landscape.
The AI-powered technology will operate under the name 'Parker Insurance' and help clients navigate new laws and regulations relevant to the insurance sector.
It's the latest iteration of the NRF Parker chatbot and is clever enough to respond to free form conversation and can also guide users towards topics that may be of interest based on their initial question.
"Our insurance team have been strong supporters of innovation in the insurance sector," said London-based corporate insurance partner Nico Berry, who heads up Norton Rose Fulbright's InsurTech practice and led the chatbot's development. "Parker Insurance shows that we are innovating as a group and committed to finding ways to provide know-how to our clients in a way that is easily assessable and relevant in the context of the technologies available today. Chatbots are just one of the technologies we are developing. We are also looking at ways of deploying technology in other aspects of our transactional and regulatory practices."