Most multinationals have compliance issues says Baker McKenzie... Dentons strengthens LatAm coverage with former NRF team...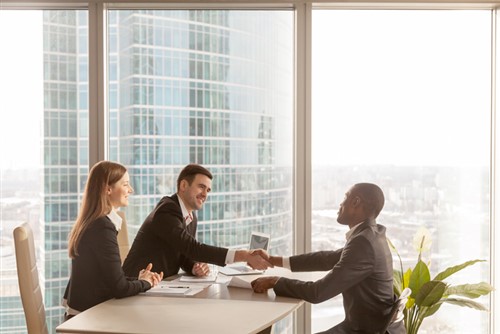 Elevate, a global firm providing consulting, technology and services to law departments and law firms, has made a key acquisition.
The firm has acquired Yerra Solutions, which also provides consulting and technology services to the legal profession. The acquisition grows Elevate's global headcount to more than 1,200 with offices in the US, Europe, Australia, the Philippines, India, Singapore, and Hong Kong.
"Customers have told us they want consulting, technology, and tech-enabled services from one provider that has experience working with peers in their specific industries," said Elevate CEO Lokendra Tomar "We have built a full range of capabilities that a Global 1000 general counsel can draw upon, and we are increasingly focused on the sector-specific nuances of running a law department. Yerra's team deepens our financial services and life sciences sector expertise."
Yerra is Elevate's fourth acquisition in the legal sector in as many months including legal AI technology and consultancy LexPredict, contract lifecycle management (CLM) provider Sumati Group, and UK NewLaw legal resourcing firm Halebury.
Most multinationals have compliance issues says Baker McKenzie
A new report from Baker McKenzie highlights a significant number of global multinational corporations have compliance issues.
The law firm's survey found that 52% of firms with a turnover of U$1.3 billion or more have compliance issues; rising to 64% among US firms.
But despite the strategic significance of large-scale M&A, fewer than half of the respondents (43%) said that they involved compliance teams 'substantively' in planning and implementing multi-billion dollar M&A deals.
Almost two thirds (60%) having acquired or made investments in companies with compliance issues known from the outset, including 68% of US firms. However, just 48% of those in China and Hong Kong had done so.
Those respondents in Hong Kong and China were also more likely to have more integrated compliance practice than their US peers (29% vs. 18%).
"Compliance is now everyone's job. Regulators are increasingly able to join the dots, so organizations must collaborate, share responsibility and empower every business division to identify compliance issues that fall between siloes," said Joanna Ludlam, Co-Chair of Baker McKenzie's Global Compliance & Investigations Group.
Dentons strengthens LatAm coverage with former NRF team
Dentons is planning to combine with Despacho de Abogados miembros de Dentons, S.C., the former Venezuela practice of Norton Rose Fulbright.
The local firm will join as a new member of the Dentons verein after a vote of the partners and will be part of the Latin America and the Caribbean region of Dentons, along with Brazil, the Caribbean, Central America, Chile, Colombia, Mexico, and Peru.
"We are growing faster in Latin America and the Caribbean—and with truly high quality firms—as no one has ever done before," said Elliott Portnoy, Global CEO of Dentons.