A talented commercial litigator has left a global top tier where she was working on a massive litigation case and returned to New Zealand to join a leading boutique firm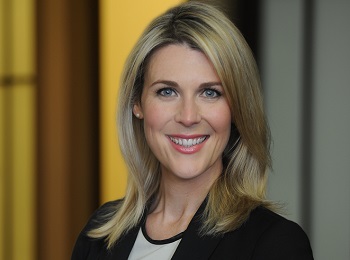 Kiwi lawyer Sally Morris recently finished two-and-a-half years working as a senior member of the team acting for Samsung in the Federal Court litigation against Apple.
She was a lawyer at global giant
Ashurst
's Sydney office, and at the conclusion of the hugely intense case, Morris decided it was time for a change.
She was offered an opportunity to join leading boutique firm TGT Legal back home Down Under, and she leapt at it.
"[During the Samsung case] I spent a lot of time in Korea working with witnesses, preparing evidence…it was very intense, and it was draining in terms of the hours and the travel, but it was a fantastic opportunity to broaden the skills I had," Morris told
NZ Lawyer
.
But the chance to join TGT at a senior level and be involved in the development and growth of the firm's litigation offering was very attractive, she says.
At her new firm, she will be specialising in contentious trust, estate and relationship property matters for New Zealand and overseas clients.
"TGT offers a really unique professional opportunity," says Morris. "Coming from a large international top tier firm to TGT - which is the leading boutique in this space, provides an exciting opportunity to carry out high quality work with [all] the benefits of a small firm environment, flexibility and the opportunity to be involved in the firm's strategy and growth."
TGT Legal CEO Jonathan Boswell is delighted to welcome Morris on board, and he says the appointment is significant because it underscores the firm's commitment to litigation as a core part of the practice.
The new lawyer has an impressive record in New Zealand and internationally across a wide range of
areas, which makes her a great catch, Boswell told
NZ Lawyer.
"The strength of TGT Legal's position as a leading boutique has enabled us to entice a highly talented New Zealander to return home from a leading international law firm to join TGT's litigation team," he says.
Morris holds a BA/LLB (Hons) from the
University of Auckland
and an LLM from Columbia University in New York.
She's admitted to practice in New Zealand, New South Wales and has passed the New York bar exam.
Boswell thinks there has been a growing movement towards boutique firms playing a much more important role in the legal infrastructure, and they are now a serious alternative to big firms for many lawyers, he says.
"I think the real opportunity for boutiques is the ability to be recognised as a leader in a specialist area. There are great [chances] to play leading roles…I think the other dimension is that as well as accessing high quality work, there is a more personal environment that exists within a smaller firm. That's definitely attractive."
Morris agrees. She's looking forward to narrowing her focus and becoming an expert in a niche area.
"Boutiques are a credible alternative to big firms," she says. "In terms of working in this niche area, TGT Legal is the best place to be. The partners are the leading advisory lawyers and the opportunity to bring together litigation skills and subject matter expertise provides clients with access to a unique proposition."
TGT Legal is one of the selected finalists in the category of Boutique Law Firm of the Year at the upcoming NZ Law Awards. Click
here
to see the full list.