Lawyers look to expand outside the law…US firm first to debut in Sri Lanka…Bingham's London team could become independent…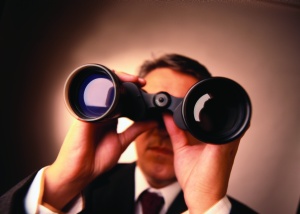 Lawyers look to expand outside of just law
The new chief of the Law Society in Hong Kong says that they are looking at ways that lawyers could expand firms to offer non-legal services. Stephen Hung Wan-shun believes that tie-ups with other professions could be the way forward and will also consider whether law firms could begin to offer services in, for example, property and insurance sectors. The model that has quickly been expanding in the UK is for non-lawyers to own law firms and offer other services under 'alternative business structures', and large accountancy firms are pushing into the law business globally, where regulations allow. While there is a need to protect client confidentiality, law firms will be at a huge disadvantage if they do not at least look at the options and how it may work for them. If not, then the global 'one stop shops' that are already operating overseas will quickly move into new markets if and when restrictions are lifted and other sectors locally may also be ahead of the law profession when changes are allowed.
US firm to make its debut in Sri Lanka
Duane Morris & Selvam, the Asian joint venture of US law firm Duane Morris, is to become the first US firm to enter the Sri Lankan market. A tie-up with Gower's which has also seen the firm move into Shanghai will now expand to Colombo. The firm's international footprint also includes Japan, Thailand and India.
Bingham's London team could become independent
As we reported earlier in the week, Bingham McCutcheon could be about to merge with Morgan, Lewis and Bockius, but the story may not be as straightforward as that. There are rumblings that the managing partner of the London office of Binghams may consider quitting if the merger goes ahead. James Roome and his team would be a considerable loss to the firm and the latest rumours suggest that he may have his sights on a take over the London arm of Binghams.