Palmerston North lawyer fined and censured for non-payment of fees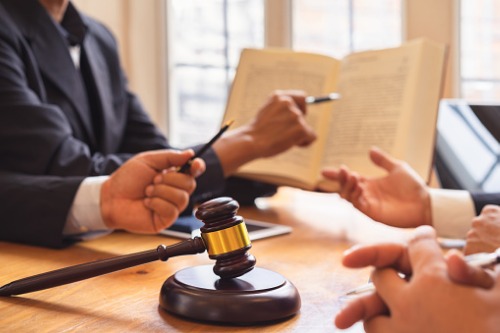 Lawyers must pay the fees of barristers they have instructed on the clients' behalf, in the absence of an explicit arrangement to the contrary, and in the absence of prompt dispute through proper professional channels, the High Court ruled Tuesday.
This judicial declaration stemmed from a complaint for non-payment of fees filed on 11 April 2018 by Auckland barrister, identified in the judgment as "Mr Twist," against a Palmerston North barrister and solicitor, a certain "Mr McGuire," before the Lawyers Complaints Service.
McGuire, applicant in the High Court case, had initially asked Twist to write a second opinion regarding a relationship property matter, as instructed by the former's client. The two agreed to have the client deposit a sum of money in a trust account, to be released upon completion of Twist's task.
Things did not transpire as agreed, however. Shortly after Twist sent the second opinion, McGuire said it was inadequate and refused to pay Twist.
"I have no direct interest in how this is determined as I am effectively a spectator," McGuire said in response to one of Twist's repeated demands via email.
The Standards Committee fined and censured McGuire for his unsatisfactory conduct, upon which McGuire sought judicial review from the High Court.
In dismissing McGuire's judicial review application, the High Court agreed with the Standards Committee that McGuire breached r 10.7 of the Lawyers and Conveyancers Act (Lawyers: Conduct and Client Care) Rules 2008. The High Court said that McGuire did not show that he fell under any of the exceptions in r 10.7. He failed to prove that he had reached an agreement with Twist that the client was solely responsible for paying the fees. He likewise failed to prove prompt recourse through proper professional channels.
"A judicial review of a standards committee decision determining a complaint arising from a refusal to pay fee is not the proper professional channel. Mr McGuire was required to raise his concerns through an appropriate disputes resolution process or through the LCS," the High Court said.
The High Court called attention to the nature of the relationship between solicitor and barrister, saying that "a barrister cannot sue for her or his fees and must rely on the instructing solicitor for payment."
The High Court also cited the commentary in Ethics, Professional Responsibility and the Lawyer, which says, "When a solicitor instructs a barrister, the solicitor is prima facie bound by the rules to meet the barrister's fee regardless of whether the solicitor has been put in funds by the client for that purpose. The rule is displaced if the solicitor and barrister agree that the payment of the barrister's fee depends on some other eventuality (such as payment by the client). In the absence of such factors, it is unsatisfactory conduct or misconduct for a solicitor to fail to pay the professional fees of a barrister whom he or she has instructed."