A top-tier lawyer with a growing burger business has used crowdfunding to upgrade his popular burger truck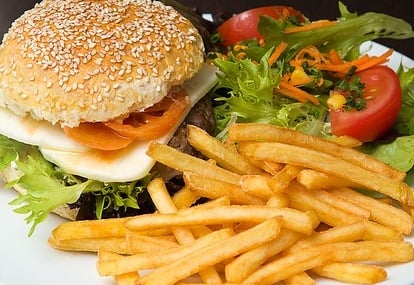 Top-tier lawyer Luke Burrows has successfully crowdsourced $15,000 for the outfit of his side business, a vegan burger truck.
"It showed that people actually believed in what we were trying to achieve," Burrows told
NZ Lawyer.
"[It's] more than just creating a business, it's more about the sustainable elements of it and trying to do business in a way that promotes conscious consumerism."
Wise Boys is New Zealand's first dedicated vegan food outlet. Having launched back in February, it's developed a following, all in the name of eating delicious food sustainably and ethically.
"My brother and I wanted to start a zero-waste business," Burrows said.
"We try and source local produce.
"Everything is compostable – all of our packaging."
Following a pricey re-vamp, the truck's upgrades will mean Wise Boys can cook more and cook faster.
Thanks in part to generous donations from his colleagues at
Simpson Grierson
; Burrows said it has been encouraging that the firm has allowed him to champion his cause.
"I'm very grateful for how generous people at SG have been – coming down to try out burgers, and recently contributing to the PledgeMe campaign. I really appreciate the support," he said.
As a first year corporate solicitor, Burrows admitted his plate is pretty full working full time and flipping burgers on weekends. But he sees Wise Boys as an opportunity to experiment and spend time with his brother, more than a second job.
"Life has been pretty busy this year but it has been really satisfying creating something of my own to be proud of," Burrows said.