"The safety of people attending the court is at increased risk"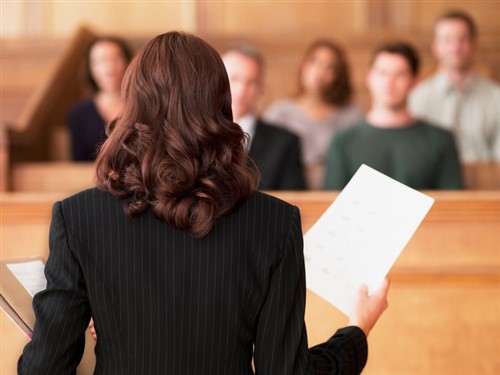 The New Zealand Law Society and the New Zealand Bar Association are urging all parties involved in the ongoing court action to quickly resolve the impasse.
The Public Service Association (PSA) is in discussion with the Ministry of Justice over an unresolved collective bargaining. Since mid-September, a work-to-rule policy has been in place for court staff members of the PSA and the organisation has conducted strikes that take place with as little as 30 minutes' notice.
Both the Law Society and the Bar have expressed concern that the industrial action in the courts is increasing the threat to safety of people attending the court. A serious incident happened on Thursday at the Christchurch District Court, when a gang-related brawl erupted in the main court.
"From being disruptive of court hearings, this situation has now shown that the safety of people attending the court is at increased risk," New Zealand Law Society President Kathryn Beck said. "The lawyer for a defendant who was required to appear in court became aware earlier this week that gang members hostile to him were likely to be present. The industrial action meant the lawyer was unable to request an appearance by audio-visual link (AVL). She firmly believes that given the circumstances an AVL application would have been granted and the violence would not have occurred in the courtroom."
Jonathan Eaton QC, the vice president of the Bar, shares the concerns of the Law Society.
"While we are not taking a position on the industrial dispute itself, we are strongly of the view that there needs to be a speedy resolution," he said. "We have already had a serious incident at the Christchurch District Court, which may not have occurred if the industrial action between the Ministry of Justice and court staff was not in place. The Bar Association believes anyone using the courts should not have their personal safety placed at risk."
The Law Society is similarly not taking a stand on the industrial action, but said that a resolution is needed.
"The New Zealand Law Society is strictly neutral on the issues between the ministry and the PSA and we are not aware of what steps, if any, were taken to manage the increased risk. However, the incident today has clearly demonstrated what can happen when court procedures cannot be fully utilised because of the industrial dispute," the Law Society president said. "We urge the parties to consider the serious impact which the industrial dispute is having on our court system and would encourage them to do all they can to come to a resolution."