Violent siege of legislative building contrasted last month's peaceful protests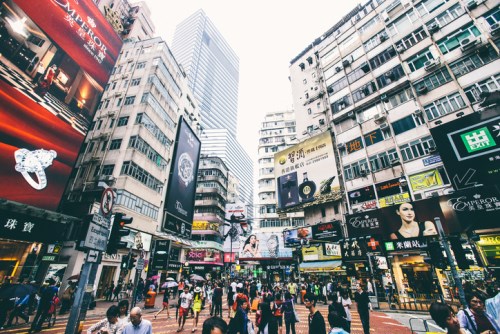 The Law Society of Hong Kong released a statement condemning the siege of the territory's Legislative Council building earlier in the week.
"The Law Society strongly condemns the violent siege of the Legislative Council building on July 01, 2019 by some protesters who attacked the police and vandalised public property," the society said in the statement.
Protesters forced their way into the legislature on July 01, occupying the building on the 22nd anniversary of the territory's handover from Britain to China. The violent siege was in stark contrast to last month's peaceful protests against a controversial extradition law that critics say would have allowed Chinese authorities to prosecute Hong Kong residents in the mainland.
While the Law Society said that it recognized that the rights to freedom of speech, assembly, procession, and demonstration are protected under Hong Kong's Basic Law, it deplored "those protesters who broke into the Legislative Council building by force, inflicted bodily harm on others, and caused serious criminal damage to the building."
"Open defiance of the law by protesters who broke into the Legislative Council building by force, inflicted bodily harm on others and caused serious criminal damage to the building, is to be deplored as an affront to the rule of law," the society said in the statement. "There is a line separating the lawful exercise of constitutional rights, as evidenced by recent peaceful demonstrations, from unlawful activity, which is and should be subject to sanctions and constraints. Where the line has been crossed, the police should take appropriate action."