Allen & Overy advises JERA on first major Indian renewables deal… Publication sued for rubbishing self-proclaimed email inventor…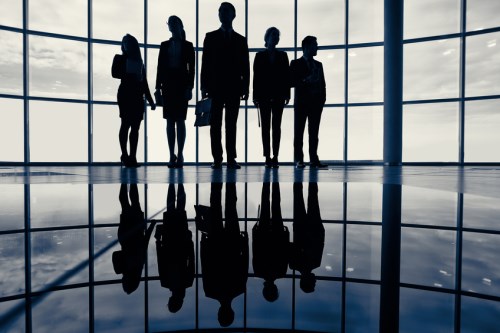 Law Council focuses on unconscious bias
A major new initiative is being launched by the Law Council of Australia to tackle unconscious bias.

The program has been developed in association with diversity and inclusion specialists Symmetra and aims to help lawyers identify and address the issues which create a barrier to diversity in the legal profession.

"Addressing unconscious, or implicit bias encourages better decision making and new approaches to problem solving," said Law Council of Australia President, Fiona McLeod SC.

She noted that humans' hardwiring means that we notice those who are different to us and prefer those with similar attributes or experiences to our own, although this is not with conscious awareness.

However, Ms. McLeod has highlighted the benefit to the Australian legal profession in unlocking future diversity.

"A deliberate focus on diversity enables organisations to better attract and retain top talent, allows for the use of a greater talent pool and can boost productivity," she said.

The program will be offered to all lawyers and legal practices via face-to-face workshops, train-the-trainer modules, and online courses from March 1 2017.

Allen & Overy advises JERA on first major Indian renewables deal
A team from international law firm Allen & Overy, together with Indian firm Trilegal, have advised on a major renewables deal involving Japanese joint-venture JERA.

JERA is owned equally by Tokyo Electric Power Company (TEPCO) and Chubu Electric Power Company (Chubu) and the deal was an acquisition of a 10 per cent stake in one of India's largest renewable energy firms ReNew Power.

The Allen & Overy team was led by Tokyo-based partner Simon Black with support from senior associate Hitomi Komachi and associates Frederieke van Baal and Jake Finlayson.

"We are delighted to have represented JERA on its first major renewables transaction since its formation last year. The transaction reflects growing investor interest in the Indian renewable energy sector and the opportunity for JERA to deliver on its strategy to become a diversified international energy company," Simon Black commented.

Publication sued for rubbishing self-proclaimed email inventor
A man who has claimed for almost 40 years that he is the inventor of email is suing a publisher for defamation.

Although there is no definitive proof of who invented the form of electronic communication which has become widespread, Dr. Shiva Ayyadurai first made his claim to have invented email as a 14 year old in 1978.

Publication TechDirt is being sued for U$15 million for its alleged ridicule of the claims but says that its blog posts were opinion pieces and protected under the US First Amendment to defend free speech.

It has asked a US court to throw out the case but Fortune.com reports that even without a defeat in court, the publication could be crippled by legal costs.

Dr Ayyadurai is being advised by well-known media lawyer Charles Harder, whose recent clients include Hulk Hogan in his case against Gawker and Melania Trump who sued the Daily Mail in the months before becoming America's First Lady.