First woman to chair dispute resolution group at global firm… Ashurst augments project finance capabilities…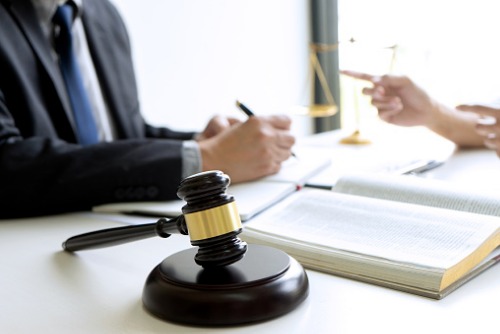 Large law firm mergers have slowed down
Merger activity among large law firms headquartered in the US slowed in the second quarter of 2019.
Figures from Altman Weil MergerLine show 20 law firm mergers and acquisitions in the three-month period bringing the half-year total to 47. That means a 10% reduction compared to the first half of 2018.
Compared to all of the quarters of 2017 and 2018, which averaged 5 deals involving firms of 20+ lawyers, the first half of 2019 has only seen three mid-sized and large firm mergers.
The largest combination of the quarter was a rare merger of equals. Two Seattle-based law firms, Foster Pepper and Garvey Schubert, each with just under 100 lawyers, announced that they would merge to form a new Pacific Northwest regional firm, Foster Garvey.
"It may seem counter-intuitive, but we're actually seeing increased interest in large deals behind the scenes," says Altman Weil principal Tom Clay. "However, the larger and more complex a combination is, the more slowly it is likely to progress and that can cause a temporary dip in the deal flow."
The second quarter saw three international acquisitions announced; Greenberg Traurig acquired 39-lawyer Santa Maria Studio Legale in Milan, establishing the firm's first Italian office; while Dentons will add to its global profile with 21-lawyer MawereSibanda in Harare, Zimbabwe and 13-lawyer Fisher Jeffries in Adelaide, Australia.
First woman to chair dispute resolution group at global firm
Baker McKenzie has appointed Claudia Benavides as global chair of its dispute resolution group, the first woman to lead the practice.
Benavides is currently head of the Latin America dispute resolution practice and is based in Bogota, Bolivia. She is an acclaimed expert in transnational litigation, and domestic arbitration in Colombia, and a highly praised international arbitration practitioner in Latin America.
"As the business world becomes more connected, the need for Dispute Resolution continues to grow," she said. "It's an honour to now lead Baker McKenzie's global Dispute Resolution practice and continue to be a trusted partner for our clients as they navigate the complexities behind their cross-border deals."
Ashurst augments project finance capabilities
Adrian Lawrence has joined Ashurst from White & Case after almost a decade working across its London, Moscow, Doha, Hong Kong and Beijing offices.
He joins Ashurst as a partner in the project finance team in London with a broad range of experience in project finance, banking, corporate and capital markets transactions; although a focus on oil & gas and petrochemicals.