A cinematographer was killed and a director injured when Baldwin fired what turned out to be a working gun on set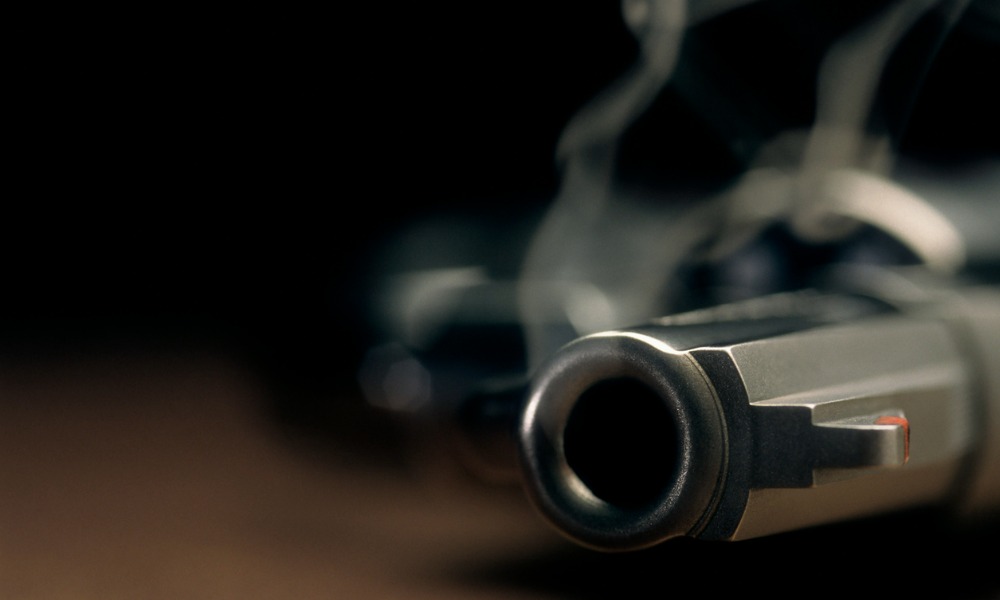 A lack of awareness could protect actor and producer Alec Baldwin from charges following a fatal incident with a prop gun on a film set, a New Mexico-based lawyer said.
Baldwin made headlines after he fired what was supposed to be a prop gun while shooting a scene for his new film Rust on Thursday. The gun was found to contain live ammunition, which struck and killed cinematographer Halyna Hutchins.
The shot also injured director Joel Souza.
According to Deadline, Santa Fe Sheriff's Office Detective Joel Cano issued an affidavit for a search warrant on Friday, requesting state courts to permit him to confirm whether the incident, which took place on Bonanza Creek Ranch in Santa Fe, had been recorded. According to the affidavit, Baldwin had been given one of three prop guns by assistant director Dave Halls, with the actor being informed that that the gun was "cold" – meaning that it did not contain live ammunition.
The affidavit said that the guns had been prepared by the film's on-set armourer Hannah Gutierrez-Reed, and that Halls had been unaware that it contained live rounds.
Baldwin and Gutierrez-Reed were among the individuals taken in for questioning by the sheriff's office on Thursday. Both were released afterwards.
According to Benjamin Herrmann, lawyer at New Mexico firm Herrmann and Sumrall P.C., Baldwin's lack of awareness regarding the contents of the gun will be what protects the actor from the legal consequences of the incident.
"If he was acting normally and in a professional manner, and it really was an accident, I think it would be very hard to see any type of charges against Mr. Baldwin in any way," Herrmann told Albuquerque news outlet KOAT Action News 7. "If Mr. Baldwin was aware that the gun was live, and was doing something irresponsible with it, then he could potentially face charges."
Moreover, those who were responsible for preparing the prop guns could come under fire, with involuntary manslaughter and first-degree murder being potential charges.
"That would really boil down to if there was some wilful disregard, knowing you're doing something dangerous. Did somebody come in and wasn't qualified to do something? Should whoever was in charge have been aware of the dangers that was created?" Herrmann said.
The lawyer pointed out that a number of civil suits could also be filed by Hutchins' loved ones.
"Whether it was the production company, whether it was a specific individual, I would certainly think that somebody, somewhere was negligent and that there will probably be civil causes of action," Herrmann said.
Baldwin said in a statement on Instagram that he was "fully cooperating with the police investigation to address how this tragedy occurred." He also confirmed that he had been in touch with Hutchins' family.
NBC News identified Halyna Hutchins' husband as Latham & Watkins associate Matt Hutchins, a corporate lawyer who is with the firm's LA office.