A New Zealand lawyer is utilising his plethora of legal skills to develop something that could very well be a vital ingredient in the battle against the "decimating" disease Ebola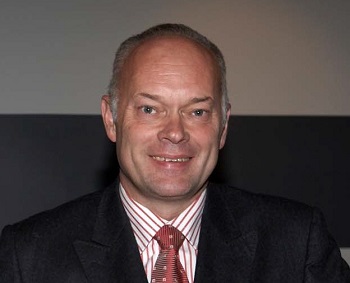 New Zealand born and bred lawyer Kim Lovegrove has a special affinity with Africa having spent a unique part of his childhood living on the continent.

It's a place in his heart he's continued to return to through the huge variety of pro bono work he's done throughout his professional career, which includes sponsoring an Ethiopian lawyer.

And although he enjoyed childhood adventures all over Africa – his father was a professor at a university in Zambia – it was Ethiopia the lawyer really connected to, and he has an Ethiopian wife and son.

Lovegrove says perhaps he was particularly drawn to the region thanks to his grandfather, who was a UNESCO delegate there.

Upon his return to Australasia, the young Lovegrove set about carving out an impressive career.

He's now a partner and mediator at construction and planning law firm Lovegrove Smith & Cotton, which has offices in Wellington, Melbourne, Sydney and Canberra.

He's also the president elect of the Northern Chapter of the New Zealand Institute of Building, a conjoint Professor of Building Regulation at the University of Newcastle and New South Wales, and a Chartered Building Professional.

Other arrows to his quiver include being an accomplished writer and legal columnist.

But most recently, Lovegrove is putting all his energy into fighting Ebola, which has claimed the lives of close to 5,000 people, the vast majority of whom live across five African countries.

When the disease started making devastating waves in communities there, the lawyer says he knew it was something that needed to be a focus of his pro bono work, which he already devotes 30-40% of his time to.

"I've got a tremendously strong affinity with Africa having been brought up there as a child," he tells NZ Lawyer.

"Ebola is a terrifying thing and it's having a decimating impact in places like Sierra Leone. Yet, extraordinary things are happening – the courage and bravery of these health workers who put themselves in harm's way."

So seven weeks ago he decided to utilise his legal skills and expertise in building and construction to develop a project that has the potential to make a real difference to the spread of the disease.

Lovegrove and colleague Bruce Rogers, the president of the Northern Chapter of the New Zealand Institute of Building, have put together a coalition of experts to draft international model building standards for the construction and use of Ebola healthcare centres.

The idea is that with a specific building design that takes into account the subtleties in the pathology of Ebola, victims and health care workers will have more of a fighting chance against the disease.

And as far as Lovegrove can see, the group – called Centre for Best Practice Building Control (CBPBC) - is one of the only ones in the world doing something similar, a fact he says is "astonishing".

Through its networks, CBPBC has developed a set of suggested building guidelines for Ebola healthcare facilities and published this draft across international forums.

"There are so many relevant and linked in groups out there who have a huge reservoir of highly intelligent people…We've put the draft out and we're saying, 'please comment, please contribute, please attack'," Lovegrove says.

"Because it's pro bono, my cohorts have to bolt things together when they get a spare five minutes…I heavily rely upon the technical and medico skill sets."

The lawyer's goal is that the standards CBPBC have already developed will now evolve into two distinct hybrids.

The first, a rapid construct building model, would see healthcare centres built to specific international standards being erected cost-efficiently and rapidly in the countries where the medical infrastructure is already decimated.

"The positive legacy long-term might be those places will then have more superior medical infrastructure," Lovegrove says.

The second hybrid model building standard would target developing or developed countries that have existing healthcare facilities, but that will need Ebola-specific renovations to cope with an outbreak.

Lovegrove says although there are just a few instances of migration of the disease to the western world, if cases did suddenly crop up in Australasia, we wouldn't be "remotely" ready.

"The elephant in the room is that people are focusing on being sceptical about flights from West Africa, but where I think there is insufficient appreciation of the proliferation risk is we've got the international travel hubs, the Dubais, the Singapores and the Bangkoks. I'd like to see more preparedness of international transient travel hubs."

For now, the talented lawyer is keeping his focus squarely on developing the model building standard for Ebola healthcare facilities, but he says he can't do it alone.

He's been overwhelmed by offers of help and advice from the international community, predominantly from medical works in the United States.

However, Lovegrove is yet to receive even a single comment from anyone in the legal profession, and he really needs their help.

"I don't purport to be the exclusive brains in this – lawyers are fabulous intellects – please jump on board folks," he says.