Kiwi in-house lawyers are increasingly heading to Australia in search of better paying - and more interesting - work opportunities, according to one major Australian recruitment agency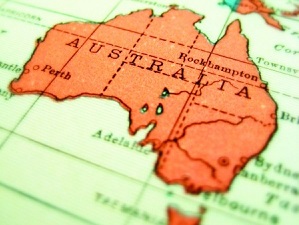 More and more in-house lawyers are making the move to Australia for work, according to local recruitment experts – and they're staying there long-term.
Katherine Sampson, managing director (Vic) of Australian legal recruitment agency Mahlab Recruitment, tells NZ Lawyer sister publication, Australasian Lawyer, that market trends have seen a significant – and growing – number of Kiwi lawyers move across the ditch.
"We're still seeing New Zealand lawyers of all levels keen to relocate to Australia and they're normally doing it as a long-term career choice," says Sampson. "They're interested in coming across to another law firm and [are] particularly coming across to an in-house role, because the market for that in NZ is so much smaller."
Market trends in Australia have seen new issues around retention in the legal space emerge and there has been an influx of local private practice lawyers moving into in-house positions.
"It's not necessarily that they're going to a competitor firm, but they are going in house… Then from a corporate perspective what you've got happening in the in-house industry is that more senior lawyers are going into an in-house role, so there's a bottle neck at the top."
And New Zealand lawyers are catching-on, says Sampson, who says her firm is getting a higher number of Kiwis applying for in-house roles than they were previously.
"With the increase in in-house roles we are probably getting more New Zealand applicants [than usual]," she says. "I think it's generally just the opportunities here and the opportunities for more jobs of a greater variety."
At time of writing, there were 131 "Generalist – In-House" positions advertised on Seek in all of Australia. The same search in New Zealand brought up just eight offerings.
"There's more opportunity here than there was in the GFC and post-GFC and I think a lot of New Zealand lawyers are thinking, 'great, this is something I want to do'."
According to the
New Zealand Law Society
, as of 1 February, 2014, there were 502 overseas-based lawyers holding a New Zealand practising certi­ficate. These lawyers can be found around the world, but 212 (42%) are located in England. Another 66 (13%) are in Australia, with 36 in Hong Kong and 22 in Dubai.