Jane Pieterse cautions lawyers to "check ourselves before we wreck ourselves"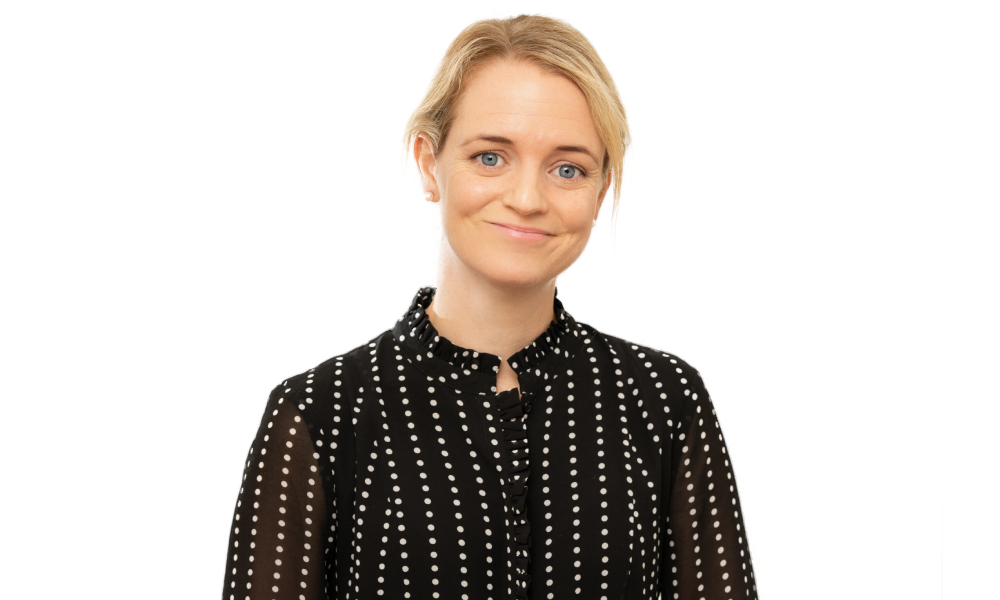 Teaching and drama school seemed to be where Jane Pieterse was heading before Erin Brockovich came into her life. A master's in environmental law later, she has dived fully into a legal career that, while not always filled with "Erin Brockovich 'moments'," has given Pieterse a chance to help others doing something she loves.
However, Pieterse reminds lawyers to take care of themselves even as they watch out for their clients. The birth of her daughter has taught her important lessons in terms of time management, problem solving, patience, flexibility and adaptability – her charge to her peers is to "work hard" when it's time to do one's job, "play hard" when it's time to be present for one's family and be kind to effectively generate satisfactory solutions for all parties.
In this interview, Pieterse talks helping iwi to settle historical Treaty claims as part of Dentons Kensington Swan's Māori legal team earlier in her career, knowledge sharing in the in-house legal community and the strength in being vulnerable.
What made you choose a career in law, and what's your favourite part of the job?
I never set out to be a lawyer, actually – I always felt teaching or drama school was going to be my path. I ended up watching Erin Brockovich, which, as cliché as it may sound, had a profound impact on me. I found myself enrolled at Canterbury and ended up completing a master's in environmental law.
I enjoy helping people and seeking out solutions. It's not always Erin Brockovich "moments" every day, but where there is a chance to actually help someone using my skills, it reinforces why I entered this profession.
What is the most memorable case you've taken on/been involved in?
It isn't a case, but more the work and area I have been involved with. During my time at Kensington Swan (now Dentons) I was part of the Māori legal team which assisted various iwi in settling their historical Treaty claims. Being Pākehā, this experience gave me a deeper insight into the history of New Zealand, as well as a better understanding of the intricacies of Māori culture. It was a humbling experience, and has made me become much more aware. I'm no longer standing in a position of ignorance from my lack of understanding both of this history and the beautiful language.
What is going on at the firm? Are there any new programs and initiatives that you're particularly interested in?
I am fortunate enough to be a part of Juno Legal, and started with them back in February. Juno is particularly focussed on knowledge sharing amongst the in-house legal community, which I believe is really lifting the game and changing the way we work and learn together as a profession. This year, Juno launched their "Learning Online" CPD sessions, which are free and held via Zoom. The topics which have been covered so far are really interesting – technology and negotiation – and it's wonderful to see a firm offering free resources like this which can also be counted towards one's CPD hours.
What has been your proudest accomplishment in the last year or so? Or what's the biggest lesson you learned in the past year and what advice can you give fellow lawyers about it?
My daughter Grace was born a month before lockdown. The skills I have learned from being a parent have been invaluable over the past 12 months: better time management, problem solving, patience and becoming more flexible and adaptable. Even though I have had a year away from practising law, these skills have proven very beneficial while re-entering the workforce. I've been fortunate that Juno's model is built around flexible working and also appreciates the role of being a parent and the needs of a young family.
My advice is always "work hard, play hard, be kind." When it's time to do your job, be focused. When it's family time, be present – and it doesn't cost anything to be kind. Being kind has been effective in finding solutions which work for everyone. In house – those are the solutions that the stakeholders are after.
What should the profession and law firms focus more on?
We need to be embracing technology more. Other sectors have gone digital and are innovating in this space while law seems to be left behind. Ultimately, clever technology will make our lives easier, and help deliver legal services quicker, and in a more cost-efficient way than ever before. This will be beneficial for the industry as a whole.
What are the challenges you expect in your practice, and in the business of law in general, going forward? What challenges are particularly pressing in the country's legal industry?
Lawyers can sometimes be seen as robotic, infallible, always striving to be the best. It can be a high-pressure, high-performing role, and we do need to check ourselves before we wreck ourselves.
I believe as a profession we are making good traction towards being more mindful of work-life balance and avoiding burnout, but I still think there is a lot of work to do with shifting mindsets. I still believe to be an effective lawyer, one needs to be tough on the problem, not on the person. We can all be a bit more vulnerable and need to recognise this as a key strength not weakness.
What are you looking forward to the most in the coming year?
With the borders being largely closed, it has been amazing exploring our own back yard here in Aotearoa. Hopefully, a great walk will be ticked off my list! My daughter is yet to meet her grandparents who live overseas, so it would be amazing for her to meet them during the next year.