Ireland's highest court cited 14th- and 17th-century laws to slap down third-party funding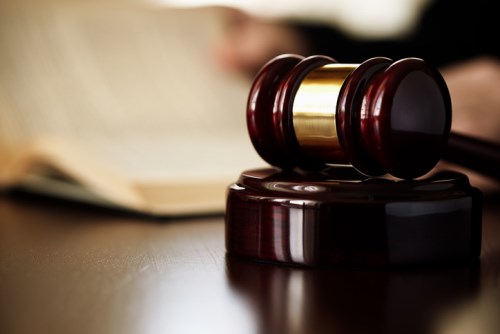 Ireland is still bound by maintenance and champerty laws and hence cannot allow third-party litigation funding, the Supreme Court of Ireland
said
in a recent decision.
The court considered a
rare
"leapfrog appeal" of an April 2016 High Court
judgment
, which rejected the funding agreement between Persona Digital Telephony and Harbour Fund III as unlawful.
Persona has been fighting the nation's 1996 award of a second mobile phone licence to Esat Digifone, but is unable to pursue legal action without financial backing. It urged the High Court in 2015 to classify its agreement with Harbour as not in violation of maintenance and champerty rules when the litigation funder, which also backs lawsuits
in Australia and New Zealand
, agreed to fund the legal action.
Citing laws that are still in force, including the 14th-century Statute of Conspiracy and the Maintenance and Embracery Act of 1634, the Supreme Court said that "the torts and crimes of maintenance and champerty have been retained in Ireland."
It also said that while the laws on the issue have "ancient roots," there are recent cases regarding the offence. The court found that Persona's agreement with Harbour, which has no connection to the plaintiffs other than the funding pact, cannot be exempted from the long-standing law. It said that funding by parties with interest in an organisation involved in litigation is a different matter.
"Champerty remains the law in the State. It has been described clearly in recent cases. A person who assists another's proceedings without a bona fide independent interest acts unlawfully," wrote Chief Justice Susan Denham.
She said that to change the status quo, there needs to be a change in legislation, or possibly a successful constitutional change. The chief justice also said that legislative analysis will better determine whether Ireland should have third-party litigation funding.
"The court was asked not to be seduced into changing the law in the interests of what the court may perceive to be just. It may be said that in light of modern issues, such as Ireland being an international trading state, issues arising on international arbitrations, and in the Commercial Court, it might well be appropriate to have a modern law on champerty and the third party funding of litigation. However, that is a complex multifaceted issue, more suited to a full legislative analysis. This is re-enforced by the retention of the old statutes by the [Statute Law Revision Act of 2007], and by the work of the [Law Reform Commission]," Denham wrote.
She said that the issues raised by the plaintiffs "are issues for the Oireachtas, where parameters may be established, and the law developed, but not in an ad hoc, piecemeal, method."