As the plaintiff appeals Led Zeppelin's win, the iconic band launches a cross-appeal in the Ninth Circuit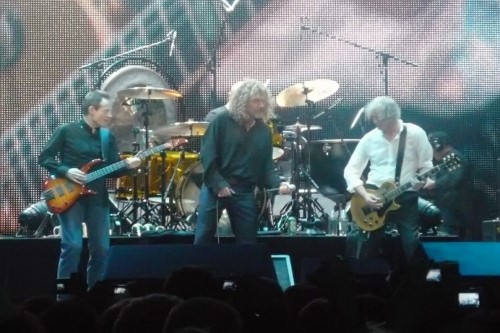 Led Zeppelin's courtroom fight over "Stairway to Heaven" is far from over.
Michael Skidmore, a trustee for the estate of the late musician Randy Craig Wolfe, and attorney Francis Malofiy, have appealed a jury's verdict last year that found Led Zeppelin did not copy the song's iconic guitar riff from an earlier instrumental song, "Taurus," by Wolfe's band, Spirit. Led Zeppelin's lawyer, Peter Anderson, has launched a cross-appeal that adds more complexity to the matter.
Anderson, in addition to replying to the appeal and urging that the jury verdict be affirmed, is asking the US Court of Appeals for the Ninth Circuit to grant Warner/Chappell Music's request for an award of US$800,000 in fees and costs,
according
to The Hollywood Reporter. Anderson also represents the publisher, which assumed most of the legal costs and fees.
Skidmore and Malofiy argue in their appeal that the jury did not see the similarity between the songs because they were not allowed to hear a recording of "Taurus."
"The most important of these errors was that the trial court refused to let the jury hear the full and complete composition of 'Taurus' embodied in the sound recordings that Jimmy Page possessed, instead limiting the comparison to an outline of the 'Taurus' composition in the deposit copy lead sheet," Malofiy wrote.
They also argue that the lower court failed to adequately inform the jury of the inverse ratio rule, which lowers the bar for finding substantial similarity when a high degree of access to the work is found. Led Zeppelin guitarist Jimmy Page was found to have had access to the song. Furthermore, they said the allotted 10 hours for plaintiff to argue the case was "not even close to an adequate amount of time to try this case."
Anderson said that "substantial evidence" supports the jury's verdict and that the plaintiff did not prove a "high degree of access," which would have triggered the inverse ratio rule. As to the costs award, which was not given due to the lawsuit being assessed as not frivolous, Anderson said that it can indeed be deemed frivolous, because it was unreasonable for Skidmore to sue due to "the shared presence of five pitches of the chromatic scale" even though "no one owns musical scales."
Related stories:
The Eagles won't take it easy over this 'Hotel California'
NZ Nationals in court with Eminem over campaign song copyright