More than a third of executives say corruption is widespread… Lawsuit could redefine 'exclusives'…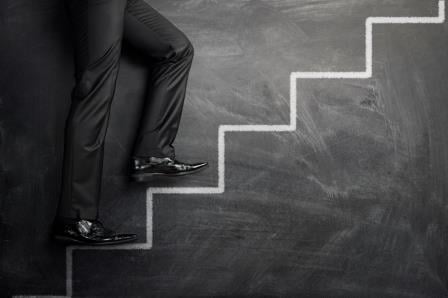 International firms announce latest promotions
Two international law firms have announced their latest round of promotions including new partners for Asia-Pacific.
Herbert Smith Freehills
will have 20 new partners from 1
st
May 2016 from across the firm's regions and practices. The promotions include 6 women and 10 in Asia-Pacific.
New Asia-Pac partners are: Brad Strahorn (disputes), Kristen Percy (projects) and Laura Sheridan Mouton (finance) in Sydney; Nick Baker (corporate), and Kris Skordas (project finance) in Melbourne; Rohan Doyle (EPI) in Brisbane; Zhong Wang (corporate) in Beijing; Dongho Lee (corporate) in Seoul; Vik Tang (corporate) in Jakarta; and Katie Gray (finance) in Singapore.
Meanwhile Clifford Chance has names 3 new finance partners in Asia-Pacific among its 24-strong promotion round. Yusuke Abe in Tokyo, Timothy Democratis in Beijing, and Edith Leung in Hong Kong all become partners with effect 1
st
May 2016.
More than a third of executives say corruption is widespread
A global survey of senior business leaders in 62 countries has found that 39 per cent believe that corruption is widespread in their country. The poll by EY discovered that there is a growing quest for transparency and cooperation to stamp out corruption.
The research also revealed that many companies are failing to take the necessary steps to ensure that they have reduced exposure to corruption when expanding into new markets.
A fifth do not identify third parties as part of their anti-corruption due diligence; one in three do not assess country or industry-specific corruption risks before making investments; and only half utilize technologies such as forensic data analytics to identify and mitigate risks.
With anti-corruption measures being increased in many jurisdictions the findings of the survey reveal a gap between regulatory requirements and companies' compliance.
Lawsuit could redefine 'exclusives'
Tidal, the streaming music service set up by Jay-Z has been hit with a lawsuit by a Kayne West fan who alleges he was duped into taking a subscription. Technology law firm Edelson PC is representing plaintiff Justin Baker-Rhett who says he signed up to the service on the promise of it being the exclusive outlet for a new Kanye West album.
The album, The Life of Pablo, was only available on Tidal (in which West is a shareholder) for a few weeks before it was also made available on other services including Spotify and Apple Music, removing the exclusivity for Tidal users.
Baker-Rhett now hopes other fans will join with him to make the lawsuit a class action which could redefine promises of 'exclusive' content.