International firm to open new office in Southeast Asia… US firm snags KWM partner for Hong Kong expansion… Lawyer prepares for next 'kinky' novel…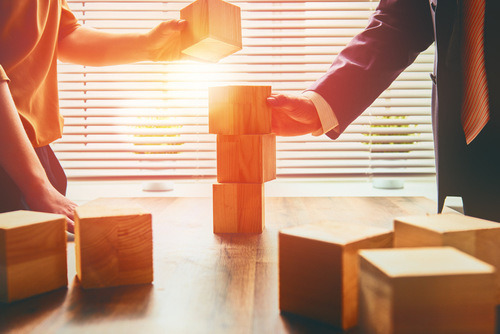 International firm to open new office in Southeast Asia
Ambitious plans to expand its coverage in the Southeast Asia region are behind international firm Stephenson Harwood's decision to open a new office in Myanmar.
The firm has a well-established Myanmar practice, built up over the past 20 years, but it has been based in the Singapore office.
"This year marks our twenty-first anniversary in Singapore, and the opening of our Yangon office demonstrates our commitment both to Myanmar, and to the region as a whole," said Sharon White, CEO, Stephenson Harwood. "It also marks an important step in our ambitious growth strategy."
The Yangon office opens this Friday (1st September) with Tom Platts, lead partner of the Myanmar practice.
US firm snags KWM partner for Hong Kong expansion
Seyfarth Shaw has hired another key lawyer for its growing Hong Kong office.
The US-headquartered firm adds partner Raymond Wong to the office as part of its Asia Pacific and international corporate practice expansion. He joins from King & Wood Mallesons.
Wong will also be the Hong Kong office's managing partner and will work alongside former
DLA Piper
Asia employment practice head Julia Gorham, who joined Seyfarth for the Hong Kong opening in February.
Seyfarth Shaw was recently approved by The Law Society of Hong Kong as a registered foreign law firm in Hong Kong, and has approved Seyfarth Shaw's association with Wong, Wan & Partners, the Hong Kong solicitors' firm formed by Seyfarth Shaw LLP partners Raymond Wong and Wan Li.
Lawyer prepares for next 'kinky' novel
A lawyer-turned-author is about to release the third of her novels focusing on lawyers in love…with a touch of kink!
Seelie Kay's background as a lawyer and journalist has led her to ghostwrite many non-fiction books for other lawyers; but since February she has also been publishing contemporary erotic fiction with lawyers in lead roles.
Kay says she turned to fiction after an accident left her immobile for 30 days. The boredom was transformed into the first novel 'Kinky Briefs' in February 2017, which began the journey into a side of the legal profession not often considered.
"Most people seem to think lawyers lead pretty boring lives," says Kay. "I beg to differ. This is my way of revealing a different side of lawyering, a more realistic one."
She says it was easier to write about the world she knows: lawyers, law firms and courts.
While the books, including the forthcoming 'Kinky Briefs, Thrice' have a racy element, Kay insists the focus is on loving relationships but adds "People may not look at their lawyers the same after reading my book, but that's a good thing."