Offshore firm expands global wealth practice… Kiwi lawyer joins Singapore firm's competition practice…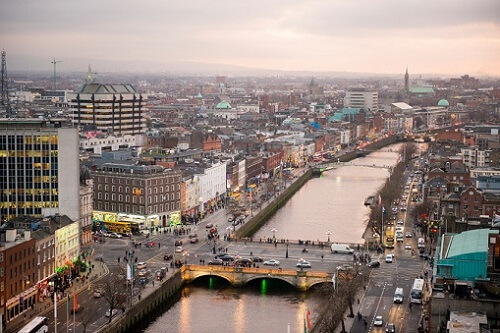 International firm prepares for Brexit with new launch
Pinsent Masons is to open its fourth international office in 18 months with a new presence in Dublin.
The firm's new office will focus on financial services and technology and will initially work with around 50 existing clients based in Ireland. The Dublin office will bring the firm's headcount across Northern and Southern Ireland to 12 partners and around 50 lawyers.
"Our vision is to be recognised as an international market leader in the five global sectors in which we specialize," explained senior partner Richard Foley. "We have operated in Ireland for some time on a range of matters and Dublin has long been in our thinking as a key global hub for the financial services and technology industries. That status has only become even more significant in the context of Brexit."
With Brexit talks due to start next week, Dublin is expected to become an even more significant global hub with its unique free-movement agreement with the UK in addition to its EU membership.
Offshore firm expands global wealth practice
Harneys has announced the expansion of its global wealth practice with new hires across its various offices.
The offshore specialist firm has added Wisdom Hon as a lawyer in Hong Kong. She specialises in estate planning for multi-generational families, drafting wills, setting up trusts for asset protection, succession planning and pre-IPO planning or pre-immigration planning.
Meanwhile, there are new lawyers in Harneys' Cayman Islands, BVI and Sao Paulo offices.
Kiwi lawyer joins Singapore firm's competition practice
Former New Zealand Competition Commission officer Scott Clements has joined Allen & Gledhill in Singapore as a partner.
Clements is recognized as a leading competition lawyer by Chambers Asia-Pacific, which noted that he "brings the perspective of a former competition regulator to the table, which is very valuable."
He is qualified as an advocate and solicitor of Singapore, and a barrister and solicitor of the
High Court of New Zealand
.