New training opportunities for foreign lawyers in the UK… New training opportunities for foreign lawyers in the UK…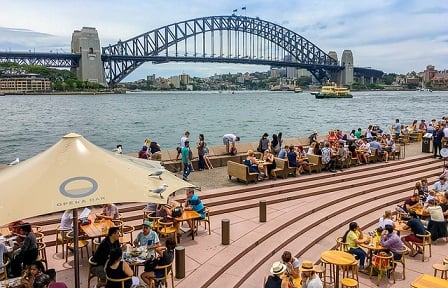 International firm makes senior TMT hire for Asia Pacific
Clifford Chance has hired the former head of TMT at Latham & Watkins for its Asia Pacific partnership.
Luke Grubb will join the firm in Singapore with more than 20 years' experience advising on commercial contracts, technology driven mergers, acquisitions and joint ventures, as well as intellectual property, data privacy, cyber security, fintech and payment systems.
"Technology is having a transformative effect for our clients across the region and globally, as demonstrated by much of our recent work, said Regional Managing Partner for Asia Pacific Geraint Hughes. "The addition of Luke shows our continued commitment to invest to meet the evolving needs of our clients -- helping them navigate a fast-changing landscape where access to the right combination of sector, product, geographic and tech legal expertise is fundamental to their success."
Ashurst LGBTI network nominated from prestigious Australian award
Ashurst's internal Spectrum LGBTI Network has been nominated for an award in the Australian LGBTI Awards 2017.
The nomination is in the LBTI Employee Network of the Year category for its dedication to diversity & inclusion through its LGBTI initiatives and upon evidence that the network has affected positive change within the firm.
The awards will be announced in Sydney on 2nd March 2018.
New training opportunities for foreign lawyers in the UK
Lawyers wanting to qualify in Britain will be offered greater opportunity to do so through a new partnership.
The Law Society of England & Wales and international legal training provider BARBRI have launched new preparation courses for foreign lawyers planning to qualify as a solicitor in England & Wales.
Qualified lawyers in other jurisdictions can be admitted as solicitors in England and Wales through the Qualified Lawyers Transfer Scheme (QLTS).
The Solicitors Regulation Authority plans to introduce a new centralized assessment called Solicitors Qualifying Examination in 2020, and the Law Society hopes that its new partnership will help establish the society as the premier training organisation domestically and internationally.