Lander & Rogers team joins international firm in Sydney… Law firms unite to consider blockchain opportunities…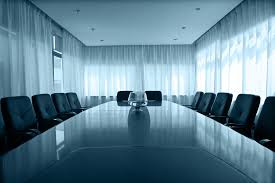 International firm announces Asia leadership changes
DLA Piper has announced co-regional managing partners for its Asia region.

Quiang Li (known as LQ) and Satpal Gobindpuri will take over day-to-day management and operations in the region from 1 September.

Roy Chan becomes Asia senior partner on the same date. He is currently co-country managing partner for Greater China along with Quiang Lee.

Kevin Chan becomes Asia head of litigation & regulatory, succeeding Gobindpuri and will be succeeded by Susheela Rivers as Hong Kong managing partner. Rivers will continue as the region's head of real estate.

Meanwhile, Asia head of corporate Paul Chen is moving back to Silicon Valley and will be succeeded by Luke Gannon.

Terri O'Malley will continue in his role as chair of the Asia committee along with global co-CEOs Simon Levine and Jay Rains.

Lander & Rogers team joins international firm in Sydney
There is a new property and project team at HFW Australia.

Partner Thomas Wait, based in the firm's Sydney office, has joined along with his team of three including senior associate Monique Jennings.

Wait previously headed Lander & Rogers' Sydney property practice and has more than 15 years' experience in commercial property law.

Sydney managing partner, Carolyn Chudleigh said it is an exciting time for growth for HFW Australia, which recently rebranded from Holman Fenwick Willan.

"We are very excited about Thomas, Monique and the team joining our Construction, Property & Projects group. As HFW grows in Australia, we are pleased to attract high-quality senior lawyers with significant domestic and Asia-Pacific experience," she said.

Law firms unite to consider blockchain opportunities
A working group of global law firms are teaming with academics to explore opportunities using blockchain technology.

The Enterprise Ethereum Alliance (EEA) is focusing on the open-source Ethereum platform in response to growing interest in blockchain in the legal profession.

Firms including Hogan Lovells, Cooley, Morrison & Foerster, and Latham & Watkins have signed up to the alliance, which now has more than 150 members including banks, tech firms and academics.

"We are thrilled to see robust interest in blockchain technology by forward-looking law firms and institutions," said Aaron Wright, Chair of the EEA Legal Industry Working Group, Associate Clinical Professor and Co-Director of the Cardozo Law School's Blockchain Project, and co-founder of the smart contract project OpenLaw.

"Lawyers are poised to serve as the catalysts for blockchain technology, and the Legal Working Group will serve as a neutral space to explore blockchain-based legal technology, develop standards for "smart" legal agreements, support emerging enterprise use cases, and tackle important policy issues raised by this new impactful technology," he added.