Thomson Reuters announces innovative legal workflow system… Lawyers doubt that Wikileaks founder will face trial in Sweden…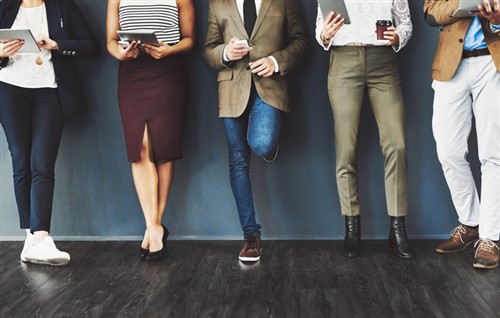 Recommendations have been published for law firms that want to show their support for multicultural and diversity in recruitment.
They come from the inter-firm diversity network NOTICED's Best Practice Report which was launched at an event last week at Hogan Lovells in London.
The five key recommendations are:
Adopting or developing more robust and comprehensive strategies to gather data on BAME (black, Asian and minority ethnic) employees;
Continuing to evaluate recruitment processes to eliminate any obstacles to employment from the widest pool of talent;
Developing an action plan to better understand whether retention of employees from a BAME background is an issue;
Developing an action plan to counter attrition of employees from a BAME background to the extent that this is identified as an issue and;
Adopting aspirational targets in relation to the recruitment and retention of employees from a BAME background.
"This report represents an important step towards helping law firms to better understand the concerns of their BAME communities and to create a culture which is conducive to the success of everyone regardless of background," said Hogan Lovells associate Atrayee Basu, a memner of the NOTICED steering committee. "We hope this report will inspire actions to improve BAME recruitment and retention across the City and beyond."
Thomson Reuters announces innovative legal workflow system
One of the leading providers of legal insight tools has announced a new workflow system.
Thomson Reuters' Panoramic is a cloud-based data-driven solution that enables firms to plan, manage and execute legal matters and aims to create a more streamlined connection between front and back office operations.
"I visit law firms all the time and all are working through transformation — how they price, collaborate with clients, budget or manage work," Elisabet Hardy, vice president of Financial & Practice Management at Thomson Reuters said. "But if you scratch a little bit below the surface, you realize that while firms are embarking on these transformations, lawyers are often struggling with how to become more effective, how to plan matters, how to budget against the work that they're competing for."
The new product is powered by dynamic Matter Maps, which are created and kept up to date by expert Practical Law attorney editors.
Lawyers doubt that Wikileaks founder will face trial in Sweden
The arrest of the Australian founder of Wikileaks last week is not expected to result in a trial in Sweden according to lawyers.
After nearly 7 years in the Ecuadorian Embassy in London after being accused of rape in Sweden, Julian Assange was arrested by UK authorities last Thursday.
But according to his Swedish lawyer, Per E Samuelson, he thought a trial in Sweden was "highly unlikely," the Guardian reports.
Other lawyers have pointed out that the European Arrest Warrant that had been issued by Swedish prosecutors was withdrawn in 2017 because Assange could not be reached.
The US authorities want him extradited for the publication of details of secret military activity in Iraq and Afghanistan. They have issued an International Arrest Warrant which would have priority now over any Swedish attempt to have him sent there for trial.