Pinsent Masons eyes future as "modern professional services" firm… CC appointed legal advisor to the Invictus Games Foundation…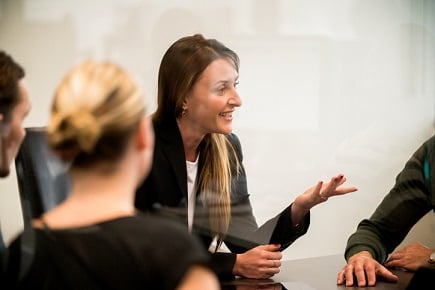 Innovation among keys to success for in-house teams says HSF poll
Herbert Smith Freehills has surveyed clients across multiple business sectors on their experience with open innovation.
The firm says that the results will help businesses - and their legal teams in particular - to ensure they have what is needed to be flexible and have market-leading products and services.
It found that it is now the norm for clients to collaborate internally and externally on innovation projects, but that trust is a key issue, especially in the use of external teams.
Clients also see value in involving their legal teams early in the process, which allows the legal team to become enablers rather than blockers of innovation.
Among other significant findings of the report, the HSF team found that intellectual property continues to be key to innovation both as a motivator and in shaping collaboration.
"More than ever before, intellectual property is core to the value of many businesses. However, the way in which it is used and valued is shifting – it is used to facilitate collaboration through access regimes ranging from licensing to open source platforms, rather than being used to lock others out of the market," said Joel Smith, head of IP in the UK, who led on the report with Australian IP partner Rebekah Gay.
Pinsent Masons eyes future as "modern professional services" firm
International firm Pinsent Masons has improved its financial results as it continues its journey of transformation.
The firm has posted a 7% increase in revenue for FY18-19 to GBP £482 million.
It opened its eighth international office in four years during the financial year and expanded the reach of its freelance lawyers business Vario to Asia Pacific.
"We're continuing the transformation of our business from an expertise-based law firm into a modern, international professional services business with law at its core," said managing partner John Cleland. "At the same time, we're concentrating not just on what we do, but how we do it. Our philosophy is that if we continue to do business in the right way and for the right reasons, financial performance is just one element of success that will flow from that.
CC appointed legal advisor to the Invictus Games Foundation
Clifford Chance has been appointed as legal advisor to the Invictus Games Foundation.
The Invictus Games, founded by Prince Harry, takes place in the Netherlands next year following the success of the previous events in the UK, US, Canada, and Australia.
"We have found very quickly that our sports sector capability and our international platform has created synergies, which has allowed us to make an immediate and positive impact," said litigation partner and head of the firm's London sports practice, Chris Yates, who will lead the team advising the Invictus Foundation.