Morgan Lewis focus on lawyers' mental wellbeing… Law school is a marathon not a sprint…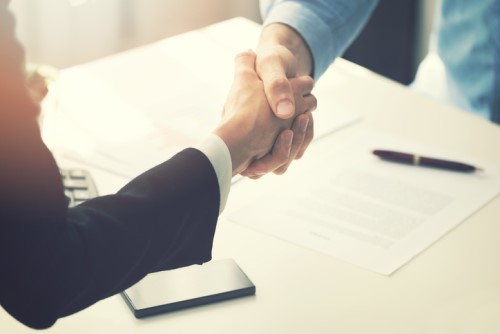 A senior hire has been announced by Herbert Smith Freehills in Sydney.
Peter Jones will join the firm in June as a partner in the TMT practice with extensive experience including advising firms on complex technology contracting and outsourcing arrangements, often with a significant regulatory influence, and including privacy related issues.
Jones is currently head of technology at DLA Piper and also leads the firm's Sydney IP & tech group, along with regional responsibilities on data protection, cybersecurity, and information risks. He was previously a partner at Gilbert + Tobin.
"He is a highly regarded senior technology lawyer and his appointment will bolster our already large and strong client offering in the TMT space," said HSF head of corporate Carolyn Pugsley.
Morgan Lewis focus on lawyers' mental wellbeing
International firm Morgan Lewis has launched a new programme to focus on the mental wellbeing of its lawyers and professional staff.
ML Well focuses on elements of intellectual, physical, emotional, and occupational health, as well as an underlying emphasis on engagement and community.
The firm has hired an expert in the field of mental wellbeing and psychology, Krista Logelin, who will lead the initiative as Morgan Lewis' first director of employee wellbeing.
"The legal profession is as challenging as it is rewarding, and we must come together to create a supportive community," said Firm Chair Jami McKeon. "Well-being is a central focus of our culture at Morgan Lewis, and we are devoted to ensuring an environment that fosters our values. ML Well provides a vehicle to do even more in this arena."
Law school is a marathon not a sprint
Law students who are focused on big salaries are misguided and should re-think they way they look at their time at law school.
That's according to Doctor of Law Teresa Power who says that graduates are likely to begin their careers far from the six-figure salaries of their dreams.
In her new book The ABCs of Law School: Dairy of a First Year Student, she says that law school is a marathon not a sprint and students should pace themselves to both handle - and benefit from - the experience.
She advises on how to feel calm, confident, and ready to apply to law school; ways to study effectively and not get overwhelmed; behind-the-scenes advice on how to meet the challenges of law school; resources and invaluable class outlines to prepare for school; and wow to use yoga for stress reduction.