International firm strikes deal with litigation funder… Clyde & Co advises Japanese insurer on major insurtech investment ….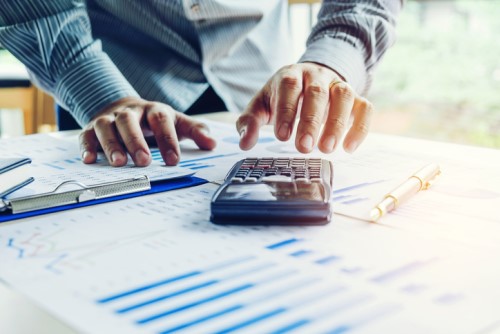 HSF posts record financial performance
The 2018/19 financial year proved a good one for Herbert Smith Freehills, with the firm posting record financial performance.
Unaudited accounts show the firm's revenues were up 4% from the previous year to GBP £965.7 million. Profit was up 11% (£306.7m) and PEP also gained 11% (£949,000).
Mark Rigotti, HSF's CEO said all regions achieved good profit and revenue growth and noted the success of the clear priorities the firm set out including client focus, productivity, financial discipline, and reforming the cost base.
"These have been acted on right across our business and the outcome can be seen in our impressive financial performance and the continuing development of our business, building on our previous growth and improvement," he said.
He also highlighted the strength of the firm's global Corporate practice; the impressive growth in its EMEA region; and its market leading Australian practice with Sydney and Melbourne showing notable growth.
International firm strikes deal with litigation funder
Pinsent Masons has agreed an innovative funding deal with litigation funder Augusta Ventures.
The deal, worth GBP £25 million, means that clients are able access preferential rates for funding to cover the entire cost of pursuing their entire claim on a non-recourse basis. Augusta will only recover its costs and fees from sums paid by the defendant or other paying party.
Pinsent Masons' partner Mark Roe who is leading on third party funding for the firm says the unique partnership addresses the issue of clients who are deterred from making a justified claim because of the costs.
"I believe our arrangement with Augusta will provide third party funding to our clients efficiently, quickly, on clear terms and at lower cost," he said. "We've been able to negotiate considerably better terms than our clients would typically receive from funders if we or they made an individual approach to the market."
Clyde & Co advises Japanese insurer on major insurtech investment
A team from Clyde & Co has advised Japanese firm Sumitomo Life Insurance Company on its acquisition of an approximate 25% stake in Singapore Life for U$90 million.
"This is a significant transaction for the Asian insurance sector, highlighting the strategic importance that global insurance groups are attaching to technology driven platforms," noted Clyde & Co's APAC head of corporate & commercial, partner Ian Stewart. "It's a further demonstration of the considerable growth potential which exists throughout South East Asian markets.
Clyde & Co worked alongside leading Japanese law firm Anderson Mori & Tomotsune to advise on the investment in Singapore Life, while the global firm's Singapore-based corporate insurance transactions team working closely with Sumitomo Life's broader advisory team. Legal counsel for Singapore Life was Allen & Gledhill.