International firm forms Singapore alliance… Gender diverse legal teams perform better…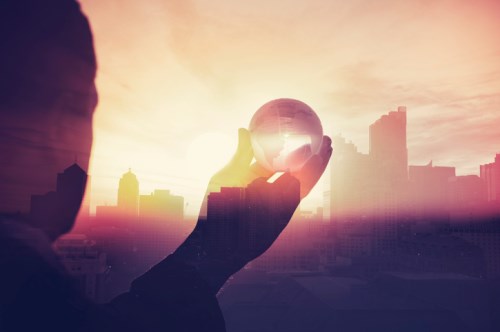 HSF partners see busy 2018 for Aussie M&A
The coming year is set to be a busy one for Australian M&A activity according to two partners at
Herbert Smith Freehills
.
Sydney partner Tony Damian and Melbourne partner Simon Haddy are optimistic for the Australian market as increased confidence in board rooms domestically and internationally drives more deals.
"As 2017 has progressed, we've seen an increasing momentum and desire to get deals moving across a broad range of sectors. We expect this sentiment to continue into 2018," commented Simon Haddy.
Among the key trends for Australian M&A in 2018, the partners expect a rise in total deal value with mega-deals helping to boost the total and some new entrants into the top 10 Australian M&A deals.
Global political headwinds will challenge deal-making but not significantly impede it and there will be increased regulatory requirements and scrutiny.
The sectors tipped for strong activity in 2018 include renewables, financial services, healthcare, and agribusiness.
The partners also expect a continued trend for loan-to-own deals and shareholder activism.
International firm forms Singapore alliance
Watson Farley & Williams has entered into a formal law alliance with Singapore's Wong Tan & Molly Lim LLC.
The city state has been an important part of the firm's growth in Asia Pacific; it was WFW's first office in the region when it opened in 1998 and its former leader Chris Lowe, now international managing partner, says that this latest development builds on the important regional hub.
"Our alliance with WTL is another step forward in our strategic focus on strengthening our services offering within our core sectors. WTL's areas of expertise in key services are a good fit for us and our sector approach gives WTL differentiation in a competitive market," Lowe said.
Among the benefits, the FLA structure permits integrated marketing, billing, client and legal services.
Gender diverse legal teams perform better
Mixed gender law teams perform better than single-gender teams according to a new analysis.
Researchers at Acritas considered stats behind gender differences, including pay gap, service performance and behaviour; and found a significant boost to performance for mixed-gender teams.
The study also found that male clients are almost always more likely to choose male lead partners, skewing the share of male equity partners in law firms.
"The challenge for firms is that their male clients will be more likely to bring work to their male partners and the majority of clients are male. If clients, both male and female, can start to apply quotas in their work allocation – giving at least one in three matters to a female lead partner and demand gender diverse teams, this will start to balance the power and increase the chances of equity for women," said Acritas CEO Lisa Hart Shepherd.
She added that pushing female partners ahead will also help to balance out the gender pay gap.