Small law firms are struggling with unique challenges… Dentons makes senior hire from Hogan Lovells…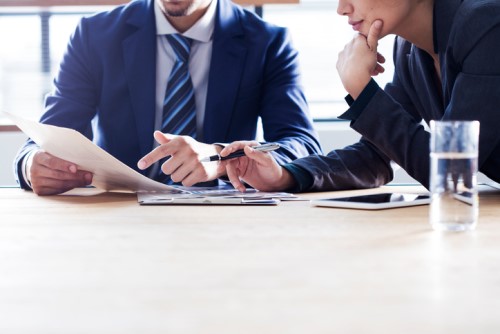 A team from Herbert Smith Freehills in Sydney has advised Bingo Industries on its acquisition of Dial-A-Dump Industries (DADI).
The transaction means that Bingo now owns one of the largest non-putrescible landfills in the southern hemisphere and will be able to develop a Recycling Ecology Park at Eastern Creek to bring all of its operations into a single site.
The cross-practice team working on the AU$577.5 million deal was led by partner Tony Damian.
"I am delighted to have led the team at Herbert Smith Freehills on such a complex and multifaceted deal. In addition to the strategic acquisition of scale and size for Bingo, we are proud to have contributed to Sydney getting a first class Ecology Park, with all the many benefits that will bring to the broader community," said Damian.
The team included senior associate Li-Lian Yeo and solicitor Emily Whitaker from the firm's Corporate practice, with Competition partner Patrick Gay and solicitor Michael Coutts advising on competition issues, Real Estate partner Nicholas Cowie, senior associate Japonica Sheridan and solicitor Maxwell Wu advising on property aspects of the deal, and Corporate partner Tim McEwen and senior associate Andrew Earle advising on a $425 million capital raising.
Small law firms are struggling with unique challenges
The challenges facing small law firms are not being adequately addressed according to a new report from Thomson Reuters.
"Small firms face unique challenges, competing against larger firms on one end and online do-it-yourself resources on the other end, as well as other small firms," said Mark Haddad, general manager, Small Law Segment, Thomson Reuters. "The report shows that while most small
firms acknowledge the challenges they face, too few are taking solid action to address those challenges."
The report looks at the state of small firms in the US and reveals that only about 60% of a typical small firm lawyer's day is spend practising law with 72% citing spending too much time on admin tasks as a challenge.
Almost half of respondents said they have implemented technology to help with tasks such as case/matter management, time and billing, and document drafting tools in the last two years; improved productivity has resulted.
Dentons makes senior hire from Hogan Lovells
Long-time Hogan Lovells partner Allan Leung will be joining the team at Dentons in Hong Kong.
The widely recognized litigation lawyer will join the Litigation and Dispute Resolution practice from 27 May 2019 after 30 years with Hogan Lovells including 26 years as partner and 10 years as Hong Kong office managing partner until 2014.
Leung previously worked with Dentons' Hong Kong managing partner Keith Brandt.
"Allan's formidable reputation and track record in high value, complex international and cross border disputes, coupled with his Chinese language capability will yet further enhance our offering to Chinese clients, along with our continuous investments and efforts in the firm's strategic development in Greater China," Brandt said.