Legal body issues statement following a weekend clash between protesters and law enforcement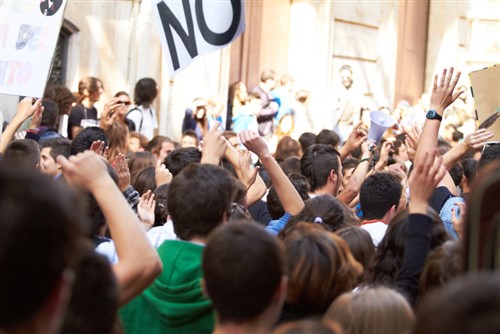 Following reports that police in Hong Kong used excessive force against protesters at a subway station over the weekend, the Hong Kong Bar Association (HKBA) released a statement condemning any abuse of power by the city's police force.
The territory has experienced growing pro-democracy demonstrations since June in opposition to a bill allowing extraditions to the mainland for trial in Chinese courts. While Hong Kong Chief Executive Carrie Lam has since withdrawn the bill, the protests have continued – and a violent clash between protestors and riot police at the Prince Edward MTR station on Saturday resulted in the arrest of at least 60 people.
"Video footage from the Prince Edward MTR station last Saturday night show riot police launching indiscriminate attacks without any apparent lawful excuse and using pepper spray on passengers inside a train compartment or hitting them with batons," said the HKBA. "The HKBA condemns any abuse of power by the police force. As disciplined professionals equipped with public authority and lethal and non-lethal weaponry, any unwarranted or excessive use of force against members of the public, be they protesters or ordinary passers-by or residents in housing estates, cannot be condoned."
In its statement, the HKBA also called on the government to conduct an independent inquiry on allegations on police abuse to restore public trust in the police.
"An independent inquiry will offer the truth that the public and the police deserve and may restore public confidence in our police force," said the HKBA.