The lawyers specialise in property, commercial law, and litigation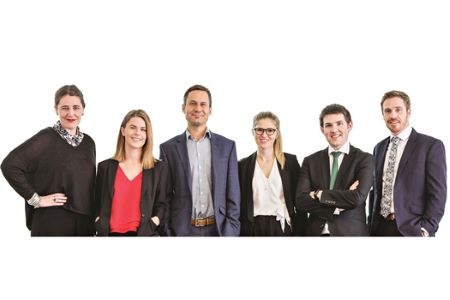 Holland Beckett has promoted six of its lawyers to associate.
The newly promoted lawyers are Joel Murphy, Dan Broadhurst, Pip Allan, Rachel Rosser, Tim Conder, and Jess Warn.
Murphy, who joined the firm in January, specialises in property and commercial law. He is experienced in a broad range of property and commercial matters, including commercial, rural and residential acquisitions and disposals, leasing, financing, property developments and subdivisions, due diligence and commercial contracts. Murphy previously spent five years working in a large Auckland law firm and two years working in an in-house team in London.
Broadhurst, who joined the firm in 2014, specialises in property and commercial law. He retains a general focus, including relationship property, asset protection and estate planning. Previously a primary school teacher, Broadhurst earned his law degree from Victoria University.
Allan has a broad range of civil litigation experience, with particular expertise in construction and insolvency law. She also advises on property and insurance disputes. She joined the firm as a senior solicitor in May 2018.
Rosser is experienced in general litigation and relationship disputes, and advises her clients on all aspects of civil litigation, employment and family law matters. She began her legal career in Melbourne, where she regularly appeared in both state and federal courts, after completing her studies in New Zealand. Rosser is also interested in animal and equine law.
Conder specialises in litigation, with a particular focus on trust and estate disputes and regulatory prosecutions. He was admitted in 2015 and has appeared regularly in the District Court, High Court, and Court of Appeal on a variety of criminal and civil matters. He has also written published academic papers, particularly in the area of criminal sentencing.
Warn is a specialist in corporate and commercial law matters. She returned to the firm in 2018 after working in-house at a technology start up in Vancouver, Canada. She began her career at the firm in 2013 as a graduate solicitor.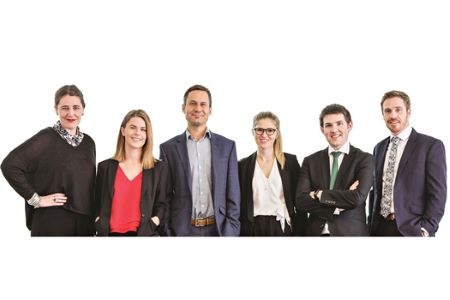 (L-R) Pip Allan, Rachel Rosser, Dan Broadhurst, Jess Warn, Tim Conder, and Joel Murphy