All of the lawyers promoted were women practising across a variety of practice areas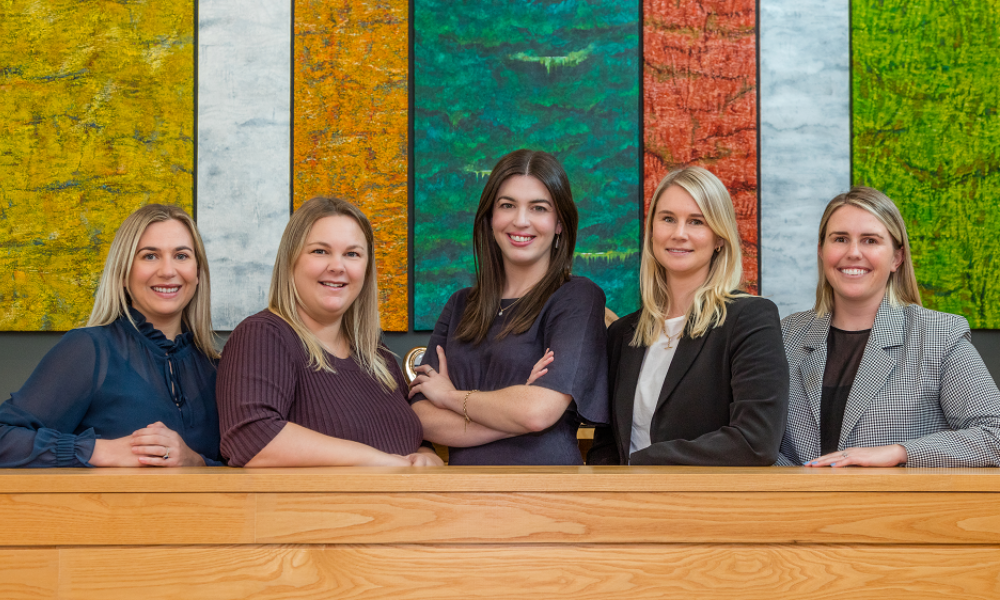 Holland Beckett Law has promoted five lawyers to associate level at the firm: Stephanie Berkahn, Laura Murphy, Brittany Ivil, Anna Needham and Sophie Law.
The promotion bolsters the senior level of lawyers over a wide range of practice areas: employment; environment and resource management; property and commercial; civil litigation and dispute resolution; and employment and relationship property.
Holland Beckett partner John Mackay said the move reflected the worker succession and depth within each specialist team at the firm, with the promotion bringing the staff count to approximately 140.
"Holland Beckett Law has been very successful at attracting talent into senior positions at the time as developing and growing graduate lawyers," Mackay said. "We get very good referrals from our existing staff and we think that reflects well on the firms ability to support our staff to reach their potential and offer a career path that leads to high quality specialist legal work."
Berkahn is part of the firm's employment team. Prior to joining Holland Beckett in 2021, she worked at a specialist boutique employment law firm in Auckland and practised with the employment teams at two Magic Circle law firms in London. During this time, Berkahn was involved with some of the most challenging employment matters considering the pandemic.
Murphy is part of the environment and resource management team, joining the firm in 2020. Part of her responsibilities for the team was delivering legal services for key corporate clients and land developers, one of which included spending seven weeks in a High Court hearing on a customary marine title claim.
The longest-tenured of the batch, Ivil has been with Holland Beckett since 2016. She is part of the property and commercial team, specialising in private trusts and charitable organisations. Notably, Ivil is a team player who has "always demonstrated a willingness to give back to the community."
Another pandemic hire, Needham practises with the civil litigation and dispute resolution team. She started her career in leading South Island firms where she was quickly promoted to senior positions. Since joining Holland Beckett, she has been involved with some of the most complex cases in her practice, appearing in several High Court trials in the past two years.
Law practises with the employment and relationship property team. She worked at a Magic Circle firm in London before moving to Holland Beckett in 2018. Law reflects the firm's commitment to the Tauranga community with pro-bono assistance, which has included judiciary matters for rugby clubs and the operation of a legal clinic for sexual assault victims.