Ashurst hires former JPMorgan lawyer for New York office… New centre aims to be the 'go-to' for law and technology research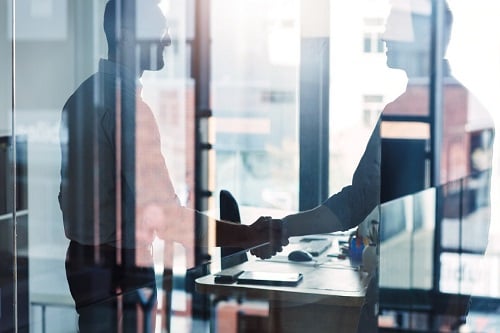 Hogan Lovells appoints head of innovation & digital
Global firm Hogan Lovells has strengthened its focus on innovation and technology with the appointment of Stephen Allen as its head of innovation & digital.
The London-based partner joined the firm in 2016 as global head of legal operations and was recently named Legal Intrapreneur of the Year by The Financial Times Innovative Lawyers Europe Award.
In his new role, Allen will drive initiatives such as the firm's artificial intelligence based LIBOR solution which he devised to combat the significant legal, administrative and cost challenges of dealing with LIBOR re-papering for financial services clients.
Earlier this year, Washington D.C.-based privacy and communications partner Mark W. Brennan took on the role of lead innovation partner and the pair will work closely.
"The legal profession sees clients increasingly look for lawyers – and their business services counterparts – who provide innovative, practical solutions and enhance their work," said Brennan. "As we support our clients, it is important that we recognize innovation in all of its forms. I'm delighted to work alongside Stephen as we explore opportunities to further drive the innovation agenda".
Ashurst hires former JPMorgan lawyer for New York office
Matthew Tague has joined the New York office of Ashurst from investment bank JPMorgan Chase & Co.
Tague was executive director and assistance general counsel at JPMorgan and has been representing underwriters on municipal bond issuances for almost 15 years.
His deep experience of public finance will help boost the firm's focus on providing full service in the US to the infrastructure market, in which it aims to be the world's leading law firm.
For Tague, this focus is attractive.
"Ashurst has a very clear vision for what it wants to achieve in the US, which is impressive, logical and realistic. In recent years, the team has advised on many of the largest and most complex infrastructure projects that have been publicly financed, and so the firm's platform and strategy is very relevant to my practice," he said.
New centre aims to be the 'go-to' for law and technology research
The fast moving technology space and the legislation that may be required to ensure its best uses are the focus of a new centre.
Its aim is to become the international think-tank-of-choice in enabling inter-disciplinary communities to research into legal, ethical, policy, philosophical and regulatory questions associated with the use and development of information technology (IT), artificial intelligence (AI), data analytics and robotics in the practice of law.
TRAIL - Centre for Technology, Robotics, Artificial Intelligence & the Law – is based at the National University of Singapore's Faculty of Law (NUS Law) and was opened this week.
The centre director is Associate Professor Daniel Seng of NUS Law.
"Never before has so many facets of technology, ranging from robotics to bioinformatics to AI, promised to affect society so profoundly. TRAIL seeks to contribute towards the conversation on how we harness and integrate technology, in a useful and equitable way, into our society and our practice of law," he said.
He added that the centre also intends intends to harness technologies such as data analytics and natural language processing to help us understand legal issues better and improve our laws and social policies.
"Ultimately, we want to create a fairer and more responsive legal system for the new technology era," the professor said.