Andrew Dentice is eager to utilise technology law to aid in New Zealand's recovery from the pandemic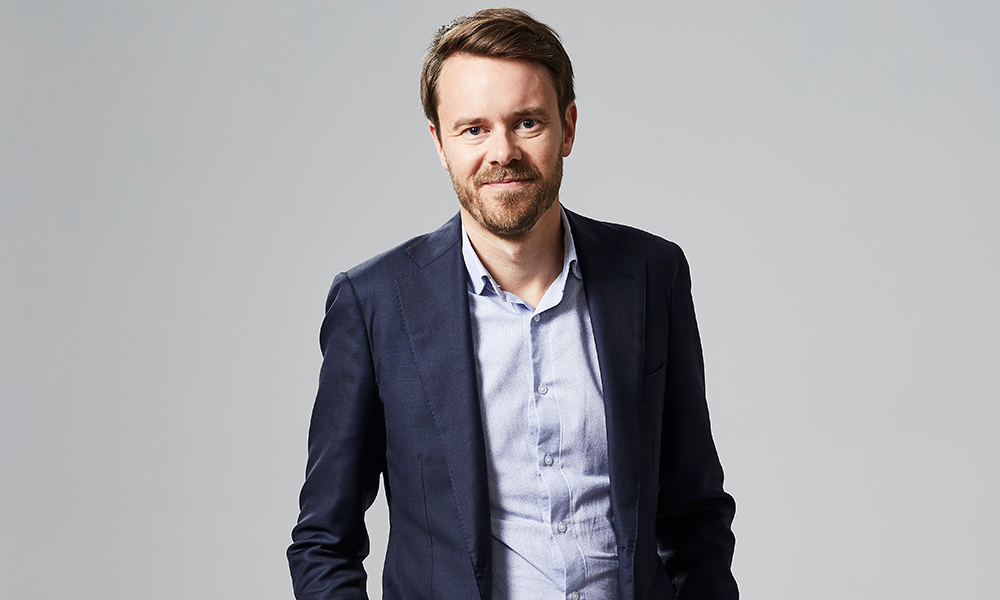 For Andrew Dentice, law runs in the family. The Hudson Gavin Martin (HGM) principal recalls a work experience day at Bell Gully when he was in sixth form—an experience that helped set him on the path to a legal career.
As a specialist in technology law, Dentice sees much opportunity for technology and digital transformation, especially in the post-COVID-19 world. Being promoted at the start of lockdown has for him served as recognition of the growth in his practice area, and he is hard at work to be able to share his knowledge to aid New Zealand's recovery in the current climate.
In this interview, Dentice also talks about journalism as his other potential career path, the versatility of tech law, how language affects the accessibility of law and supporting the country's tourism industry after COVID-19.
What made you choose a career in law?
My father is a lawyer so it's probably in the blood. I like words and enjoyed English at school, so law and journalism were the two main career paths I considered. I remember doing a work experience day at Bell Gully in sixth form and being super impressed with the people I met and the atmosphere of a big law office—so that probably set me on my course. I had to borrow Dad's suit, which was about five sizes too big, so they may not have been super impressed with me!
What do you love most about your job?
As technology lawyers, we genuinely are solving new problems on a daily basis. I love the fact that there is no template for most of what we do, and that our advice in the technology area is often just as much about the commercial and technical issues as the legal ones. I also love working with really smart people (be it fellow HGMers, clients or other legal colleagues) to find solutions and get things done.
What is going on at the firm? Are there any new programs and initiatives that you're particularly interested in?
Post-COVID, there is a massive amount of focus on technology and digital transformation. We've been through this as a business in terms of migrating to the cloud a few years ago, as well as implementing a lot of digital tools. And we advise clients developing or implementing technology every day.
So we've been thinking about ways we can share some of this knowledge and add to the conversations about digital transformation and increasing New Zealand's productivity. Watch this space for some initiatives we're about to launch on this!
What has been your proudest accomplishment in the last year or so?
I was really happy to be promoted to principal at HGM recently. It happened at the start of lock-down so was nice to have a bit of good news at a challenging time. It's recognition of a growing practice and taking on more of a leadership role in the firm, so I'm looking forward to trying to live up to that this year!
What should the profession and law firms focus more on?
I'm always keen to focus on what we can do to make law more accessible. This has a number of applications, but one we can all think about is the language we use. Lawyers are often great communicators, but I think it's also fair to say that complex legal language has been passed down through generations of lawyers in contract clauses, textbooks, judgments and other precedents. It can creep into our less formal communication and conversations too. The best lawyers I've worked with are the ones that can communicate complex legal concepts with simple language. This is one of the skills that can make us a key part of any group trying to solve hard problems.
What are the challenges you expect in your practice, and in the business of law in general, going forward? What challenges are particularly pressing in the country's legal industry?
The main challenge for our practice and lots of others will be trying to understand and anticipate the legal market post-COVID and figuring out how we can help play a role in New Zealand's recovery. Certain sectors will thrive in the new world and others will face massive hurdles, and commercial lawyers have a big role in deploying our expertise to help make outcomes more positive for businesses and their employees. There's a common line that technology and digital transformation will be critical but it's not yet clear how that will play out in practice, so as a firm we want to be at the forefront of this.
What are you looking forward to the most in the coming year?
I'm really looking forward to seeing the great new concepts, ideas and products that emerge from this massive change being forced on the world. On a personal level, I'm looking forward to benefitting from New Zealand's excellent response to the pandemic by spending lots of time with family and friends and supporting our great hospo and tourism businesses.