Fonterra's Tony Wickstead shares several concrete steps to an easier digital-transformation journey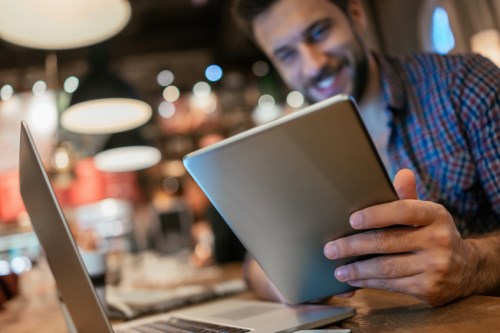 Digital transformation is happening in all industries, including the legal profession, and can mean different things to different organisations, says Tony Wickstead, general manager for digital transformation and delivery at Fonterra. One thing is common, however, even in different sectors –an understanding of digital transformation not only helps organisations survive, it helps them thrive.
Wickstead, a speaker at the LegalTech Summit New Zealand 2019, says that leaders face several challenges when dealing with digital transformation. One is a lack of commitment that leads to being stuck in limbo, he says.
Another trap that companies fall into is "building solutions based on internal perspective and beliefs, not what is heard from the customer," Wickstead says. "There is a need for an unwavering commitment to remain customer-centred and this to drive the user experience. Never become complacent that you know what your customer wants or are thinking without asking them."
Wickstead also shares several concrete steps to make digital transformation an easier endeavour. The first one is integrating the right people into the right teams.
"Identify people across teams that are strong digital disciples. Bring them together in small groups and focus them on delivering products, not projects," he says.
Another way organisations can make digital transformation easy is to think of data as a means to solve problems.
"Generate experiments that test ideas and to measure value for each feature set delivered," he says. "If there's no value delivered, pivot."
Wickstead also suggests taking a page out of the playbook of Silicon Valley start-ups and tech giants.
"Take a new approach. Create a minimum offering and seek to continuously make it better in small pieces," he says. "Create an environment where it's okay to fail and learn fast, while building incrementally."
He also says that it's important to look at the best tools to use for digital transformation.
"Arm the team with new and appropriate technology and tools to accelerate how they work," he says.
Wickstead says that people should attend the LegalTech Summit because technology is an enabler of disruption occurring across all industries, and understanding it means professionals are more effective in embracing and offsetting disruption.
Learn more from him and other experts leading the discussion in the LegalTech Summit New Zealand 2019, which features packed schedule. The one-day event tackles knowledge management, cyber-attacks, integrating new technologies to legacy IT systems, and so much more.
Get a $400 discount with the Super Saver Pass when you reserve your seat now, or book as a team for more savings. The LegalTech Summit will be held at the Hilton Auckland on 19 June.