K&L Gates names new leaders… Slater & Gordon action over Quindell deal…75-year-old law student awaits entrance to the bar…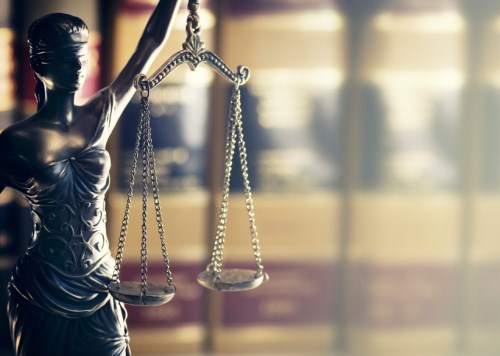 Growth in litigation forecast in global law firm survey
Litigation is expected to continuing the upward trend of recent years according to a survey of general counsel in numerous jurisdictions including Australia, UK, Canada and the US.
The poll conducted by Acritas for Norton Rose Fulbright reveals that 24 per cent of GCs expect the volume of disputes will increase over the next year with 13 per cent expecting a decrease.
Meanwhile, just 19 per cent of companies said that no lawsuits had been commenced against them in the last 12 months, compared to 25 per cent in last year's survey.
The proportion of companies that had not been the subject of regulatory proceedings remained static at 66 per cent although 97 per cent of respondents felt that regulators had become more interventionist in the past 12 months.
The top reason for litigation was contracts (40 per cent) and remained the top concern of GCs (42 per cent).
The
report
also reveals that 60 per cent of respondents had used alternative fee arrangements with 97 per cent happy with the arrangements citing better control, greater efficiency and more certainty.
K&L Gates names new leaders
K&L Gates has named successors to Peter J. Kalis in the roles of chairman of the global management committee and global managing partner following a two-month deliberation.
Head of the firm's global finance practice Michael S. Caccese will become non-executive chairman in March 2017.
At the same time, current GC and secretary to the management committee James R. Segerdahl will become global managing partner and the firm's chief executive officer.
Slater & Gordon action over Quindell deal
Slater & Gordon is intending to sue the firm previously known as Quindell following the Australian-listed law firm's acquisition of the UK tech firm's professional services business.
Slaters has told the ASX that it intends to make a claim on the GBP 50 million held in escrow against warranty claims under the share purchase agreement.
The former Quindell, now Watchstone Group, says it will defend the claim robustly as it does not believe there are grounds for a claim.
75-year-old law student awaits entrance to the bar
While many of his age would now be retired from the legal profession, a veteran law student says he has a job lined up at a law firm as soon as he is admitted to the bar.
The Wall Street Journal reports that Jim Edwards of Tennessee applied to the bar following his graduation from law school in July aged 75. He says he was driven by a desire to help those that could not afford a lawyer.
Although a law firm has offered him a role, Edwards says he is yet undecided whether to accept or set up in private practice.