Deal is expected to significantly boost revenue in the coming years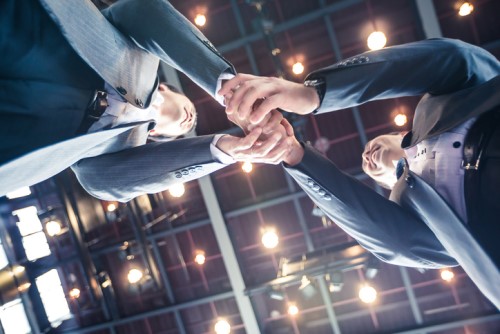 Gordon Dadds has completed its acquisition of international firm Ince UK, creating Ince Gordon Dadds.
"We are pleased to have completed the Ince deal," said Adrian Biles, Gordon Dadds Group chief executive. "It is a landmark in our development and I'm delighted to welcome our new colleagues. It increases our capacity hugely and we expect it to boost revenue significantly in the coming years."
Biles said that the deal is underpinned by the strong performance of Gordon Dadds, which also released its half year results for the half that ended 30 September. In the period, the firm's turnover grew to £20.11m, up 56% from £12.89m from the first half of 2017. Operating profit increased 23% to £4.27m.
Gordon Dadds, which reported a strong balance sheet with £50.4m in gross assets, said that its adjusted profit before tax jumped 91% to £1.1m. It expects to pay £27.3m and grant up to three million new shares over four years for the acquisition.
"We have focused on inter-office collaboration and cross-selling to deliver organic growth. These activities are beginning to bear fruit, and there is much more to come," Biles said. "The group has traded to our expectations, and the second half of the year should again produce the greater proportion of revenue and profits, which gives us confidence that we will meet market expectations for the full year."
The international offices of Ince International, which were not part of the acquisition, have agreed to network arrangements with the new company. They will continue to operate as Ince & Co. Gordon Dadds resumed trading on the London Stock Exchange's Alternative Investment Market (AIM) on 2 January.
Biles also said that other firms are interested in merging with Gordon Dadds.
"The quality of this deal reflects the attractiveness of our business model. We have had many approaches from other firms that are similarly interested," he said. "We have refined our acquisition strategy into three categories: UK firms with over £10m of annual fee income, international acquisitions which will add to the depth of our core business, and smaller acquisitions which can be absorbed into existing offices, increasing the intellectual capital of the group through niche specialisms and promoting cross-selling."