Three in Australia join NRF partnership… K&L Gates completes Singapore combination…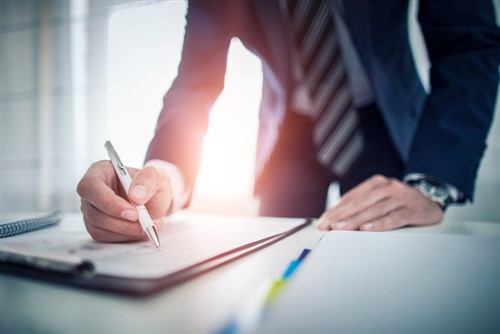 The international network of Ince & Co has not been acquired by UK-listed legal and professional services firm Gordon Dadds.
In October, the two firms confirmed plans for the acquisition of the entire Ince network by Gordon Dadds, to form a global legal powerhouse under the Ince Gordon Dadds brand.
But the deal completed on 31st December 2018 only involved the UK trading business of Ince & Co, which has now rebranded. It is understood that regulatory and other issues halted the acquisition of the wider network of affiliates.
The Beijing and Shanghai offices of Ince & Co have however become part of Ince Gordon Dadds as interests of the UK business.
A statement from Gordon Dadds says that "the international offices of Ince International are not being acquired but have agreed to enter into new network arrangements and will continue to trade as Ince & Co."
But not acquiring the whole Ince business does not end Gordon Dadds' international aspirations as chief executive Adrian Biles explained.
"The quality of this deal reflects the attractiveness of our business model. We have had many approaches from other firms that are similarly interested," he said. "We have refined our acquisition strategy into three categories: UK firms with over £10 million of annual fee income, international acquisitions which will add to the depth of our core business and smaller acquisitions which can be absorbed into existing offices, increasing the intellectual capital of the Group through niche specialisms and promoting cross-selling."
Biles added that ongoing talks with other firms in the Ince International network aim to bring more of them under the Ince Gordon Dadds banner.
"We will foster the close working relationships under the Ince Gordon Dadds International Network, ensuring that the enlarged business and the
affiliate network will offer our clients breadth of service both by practice area and by geography," he said.
Three in Australia join NRF partnership
Norton Rose Fulbright has promoted 46 lawyers to its partnership across ten global practice groups.
The firm has included three lawyers in its Sydney office: Claire Forster (antitrust and competition), Lisa Koch (banking and finance), and Paulina Moncrieff (insurance).
"I am delighted to welcome the new partners who will play a key role in the future development of the business," said global chief executive Peter Martyr. "These promotions underline our commitment to our industry strengths and practice areas. The partners will continue to support clients across our sectors and help achieve the firm's global ambitions. Congratulations to all those promoted."
K&L Gates completes Singapore combination
US-headquartered law firm K&L Gates has completed the combination of its Singapore office with local firm Straits Law Practice.
Approval of partners from both firms means that the new entity K&L Gates Straits Law LLC is now live.