Former Blake Dawson partner joins Ashurst… Linklaters advises on India's first co-issuance deal…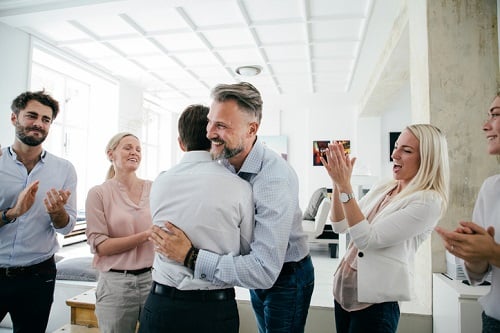 Global litigation funder exceeds $1 billion milestone
The desire of investors to benefit from the growing litigation, arbitration, and other legal financing continues to grow.
Global firm Therium has announced that it has broken through a milestone of U$1 billion of funds raised having secured a sizeable investment (GBP325m) from three global institutional investors including a sovereign wealth fund.
"Interest from high quality institutional investors was stronger than ever, driven by the rapid growth of the firm, the very strong outlook for our business globally and our track record," said John Byrne, Co-Founder and CEO of Therium Capital Management Limited. "We are delighted to have the backing of world leading institutional investors in our new fund and we are very excited about the ongoing high growth opportunity ahead for Therium, which is now in its 11th year."
The Jersey-headquartered firm recently announced the opening of an office in Australia, to serve Asia-Pacific, where the firm has been funding cases since 2011.
The new fund will be used to invest in litigation and arbitration cases globally across several sectors including financial services and media & entertainment.
Former Blake Dawson partner joins Ashurst
A former partner at legacy firm Blake Dawson is now part of the team at successor firm Ashurst.
Bill Smith was a partner at Blakes in Sydney from 2005-2011 but has been with Pinsent Masons in Dubai since 2012.
He joins Ashurst in Dubai as a partner in the construction disputes and international arbitration team. His main focus is international arbitration and he regularly sits as an arbitrator in cases in the MENA region.
Linklaters advises on India's first co-issuance deal
India's first ever co-issuance deal and one of the first in Asia, has been progressed with help from global law firm Linklaters.
The firm advised the joint lead managers - Barclays, Goldman Sachs, HSBC, J.P. Morgan, and YES Bank, - in the co-issuance of US$375 million senior secured Green Bonds, due 2024.
It marks the second major India-related renewable energy transaction Linklaters has been involved with in recent months, following the Greenko Group's acquisition of Orange Renewable Holding Pte Ltd from Singapore based AT Capital Group.
The bonds were issued by eight subsidiaries of one of India's largest renewable energy firms Renew Power Limited.
The Linklaters team was led by partner Amit Singh, supported by counsel Michele Discepola, senior US associate Sonny Ha and US associates Christie Mok and Law Clerk Yash Ranade.