New partners at international firm's Chinese associate… Singapore law graduate glut means more unpaid trainees…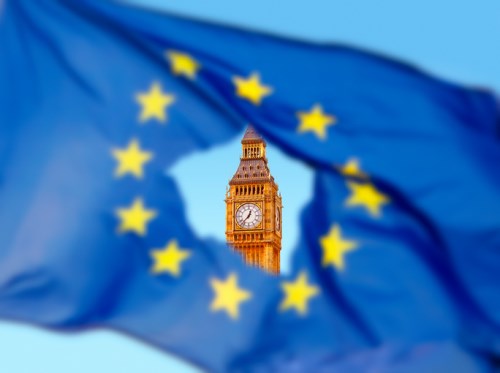 Global law firm "very concerned" as Brexit talks begin
Talks which aim to lead to an amicable withdrawal of the UK from the European Union have begun this week and major law firms are among those keen to see a good agreement.

Baker McKenzie's global chair Paul Rawlinson says that, as an employer, the firm is "very concerned" to ensure that the rights of EU nationals living in the UK are protected.

He says that the general election which weakened the British government's hand in the talks are likely to lead to a 'softer Brexit' than may have otherwise been the case.

"One possibility that can not be ruled out is that the UK will remain in the Customs Union or, although less likely, that UK joins the EEA," Mr Rawlinson said. "It is clear that the election result puts the negotiators from the EU 27 side in a stronger position."

The law firm's own research shows that over half of skilled workers employed in the FTSE 250 companies are likely to leave the UK before Brexit negotiations are completed.

New partners at international firm's Chinese associate
Wei Tu, the Chinese associated firm of Stephenson Harwood, has hired three new partners and promoted a fourth, expanding its Guangzhou-based practice.

Joining from Wang Jing & Co are Xiangman Shen, an PRC litigation and arbitration expert specialising in shipping, general corporate and commercial matters; and Kehua Zhang, whose practice includes advising clients on a broad range of issues involving foreign direct investment, cross-border M&A and international trade.

Meanwhile, dispute resolution specialist Henry Zhu joins from Rolmax; and existing Wei Tu corporate lawyer Zoe Zhou is promoted to partner.

Singapore law graduate glut means more unpaid trainees
An over-supply of law graduates in Singapore has been a concern for some time and many trainees are having to forego compensation in order to gain experience.

The Business Times reports that law firms in the city state are willing to take on graduates so that they can achieve the 6-months of training required prior to being called to the Bar.

The issue often faces graduates who read law overseas before returning to Singapore looking for a placement.

"There has been an influx of law graduates in the past few years and not enough training places to absorb them all," Stefanie Yuen Thio, joint managing director of TSMP Law Corporation told The Business Times. "Firms that previously did not take in trainees have started doing so, partly to do their bit for law graduates who cannot otherwise get contracts."