Simmons & Simmons adds new office in Greater China… Ashurst advises financial advisor on Merlin Entertainments deal…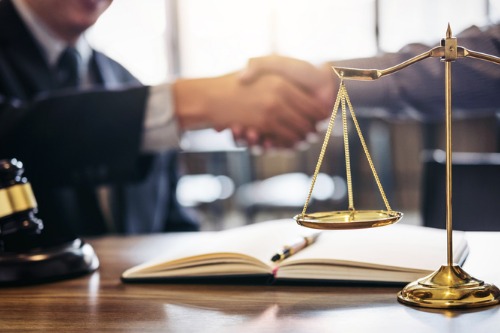 Global firm launches integrated legal advice and services offer
Bryan Caver Leighton Paisner has announced a new integrated service combining complex legal advice, volume legal services and legal operations support.
Called BCLP Cubed, the new offering will combine the firm's volume delivery teams in the UK and US with Cantilever, its consultancy operation for in-house teams.
Leading the business will be partner Neville Eisenberg as CEO. He was managing partner of legacy firm BLP, overseeing innovations including Lawyers on Demand.
"BCLP Cubed will provide a one-stop-shop service for those classes of legal work which our clients want delivered in a systematic, technology-enabled and process-oriented way," said Eisenberg. "I am confident that the combination of this platform with our depth of legal experience and global reach will produce a compelling proposition for corporate legal departments interested in a new approach."
Eisenberg will work with BCLP's chief innovation officer Katie DeBord. She will lead product development for the new operation having created the concept alongside Eisenberg.
"Using the service will provide a 'close loop' for continuous improvement via a single legal supplier who can collect and analyse all the data within their legal work. We believe this is the future of legal service delivery for an increasing proportion of the market," added DeBord.
Simmons & Simmons adds new office in Greater China
Simmons & Simmons has opened a new office in Shenzhen, strengthening its Greater China capabilities.
The new location will add to existing offices in Beijing, Shanghai, and Hong Kong and follows the Chinese government's announcement of plans for the Greater Bay Area.
The Shenzhen office will have a particular focus on the TMT sector, driven by partner Jingyuan Shi.
"China is currently the world's second most important TMT market after the US," said the firm's head of China Paul Li. "This move enables us to build on our existing presence in the country and to fully utilise our experience and knowledge of the TMT sector to deliver an unrivalled service to clients. We are committed to continuing investment in this market, working under The Mainland and Hong Kong Closer Economic Partnership Arrangement (CEPA)."
Ashurst advises financial advisor on Merlin Entertainments deal
A consortium's multi-billion-dollar deal to acquire one of the world's leading entertainment resort companies has been helped by Ashurst.
Merlin Entertainments, which operates attractions including several Legoland and Madame Tussauds attractions, as well as the Sydney Eye, will be taken private in a deal worth GBP £4.77 billion.
The offer has been made by Berkeley Bidco, a newly incorporated company formed on behalf of KIRKBI Invest, Blackstone Core Equity Partners, and Canada Pension Plan Investment Board).
A team led by partners Karen Davies and Tim Rennie, assisted by senior associate Darren Phelan, and associates Jake Hadfield and Louise Johnson, advised Lazard & Co Limited, the sole financial adviser to Bidco in relation to the offer.