Law firm supports Australian literature with $30k prize… London firm locks down computers of less productive lawyers…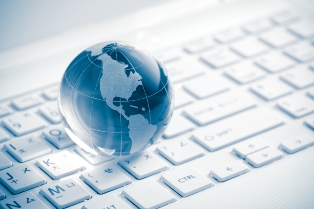 Global firm launches innovation hubs
Reed Smith has launched two new innovation hubs with plans to expand the idea across its global network.
The hubs aim to help clients, lawyers and business services teams to develop ideas ranging from those which drive internal efficiencies to ideas for new products which enhance service delivery.
"Our aim is to create a broad community and a shared working environment for our clients, experts and start-up businesses, and to involve independent leading thinkers from universities, think tanks and sectors in which our clients operate," explained global chief knowledge officer Lucy Dillion
The dedicated spaces within the firm's client meeting areas in New York and London will have a strong focus on technology-based solutions and will be led by new hire Alex Smith who has joined from LexisNexis.
The intention of to open Innovation Hubs across the firm's global coverage.
Law firm supports Australian literature with $30k prize
The 14
th
Ashurst
Business Literature Prize is now accepting entries for the chance for writers in the finance and business space to win a $30,000 prize.
The law firm's contest, which is managed on its behalf by the State Library of NSW, includes the themes of corporate and commercial literature, histories, accounts or analyses of corporate affairs, and biographies of distinguished entrepreneurs, magnates and business icons.
Eligible books must have been commercially available in Australia and first published between 1 Sept. 2015 and 31 Aug. 2016.
London firm locks down computers of less productive lawyers
London-based law firm Howard Kennedy is demanding that its lawyers put in at least a seven-hour workday or face the shame of a computer lockdown.
According to a report by The Lawyer, the firm has introduced the tough penalty to ensure greater productivity and will penalize those who do not hit the target based on an average across a month.
Billable hours must make up an average of 5.6 hours per day while training and supervising are not included in the overall total.