Linklaters Asia leadership changes… Ince chair to head Greece office… Accountants to take another slice of legal work…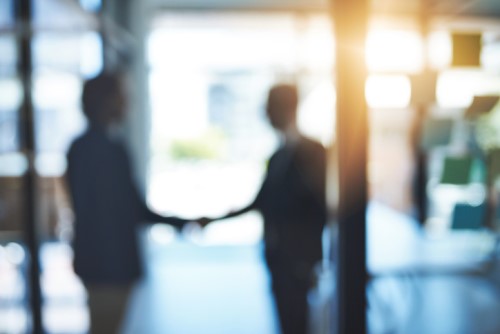 Global firm launches client solutions brand
Bird & Bird has brought together its various client solutions and innovations under a single brand.
As 'twoBirds Client Solutions' the firm says it will be able to better communicate its solutions to clients. These include the firm's consulting, automation, insights and analytics solutions.
"I've always been impressed by the inventive and resourceful ideas that our people dream up with clients to provide them with a better service," commented Bird & Bird CEO David Kerr. "I firmly believe our innate ability to do this is a key driver behind the success of our firm – and that's what the twoBirds Client Solutions brand encourages and celebrates."
Linklaters Asia leadership changes
The head of Linklaters capital markets practice in Asia is taking up a new role as head of the firm's head of China.
William Liu will oversee the firm's strategy in China while continuing his practice head role. He will also serve on Linklater's Asia Executive Committee.
He joined the firm in 1998 and made partner in 2008. He succeeds corporate partner Fang Jian who is retiring.
Ince chair to head Greece office
The chairman of international firm Ince & Co has relocated to Greece to head the firm's practice there.
Paul Herring is a widely-regarded shipping lawyer and already has considerable experience of Greece and the firm's clients there. He succeeds Antonis Lagadianos who has held the head of Greece role since December 2015.
Accountants to take another slice of legal work
The Association of Chartered Certified Accountants says its members in England & Wales will be able to carry out probate work.
It follows the association's approval by the Legal Services Board which was formally activated this week, although ACCA has been an approved regulator of probate since 2009.
"The ability to offer legal services, including the reserved activity of probate, complements the professional services that [accountancy] firms already provide to clients such as inheritance tax planning, estate management and wealth management," said ACCA head of standards Ian Waters.
The Regulations will only apply to the reserved legal activity of probate and the grant of probate or letters of administration in England and Wales, extending to non-contentious probate business only.