Baker McKenzie report sees U$350bn for China's BRI projects… Hong Kong lawyers among promotions at Ropes… London firms combine as IP powerhouse…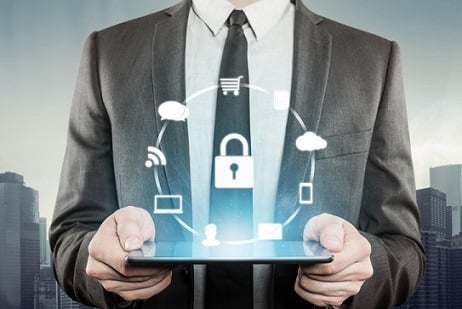 Global firm implements its own blockchain
K&L Gates has become one of the first major law firms to implement its own private blockchain.

The firm will use the technology to investigate and implement the use of smart contracts and other applications for future client use. The private internal blockchain is a step that few – if any – major law firms have taken so far.

"We are hearing from our lawyers globally who are excited about getting hands-on experience working with blockchain applications," commented K&L Gates Global Managing Partner James Segerdahl. "By investing in this technology that is expected to significantly impact the practice of law, K&L Gates is committed to finding practical and timely solutions that benefit both our clients and the firm."

Baker McKenzie report sees U$350bn for China's BRI projects
Chinese Belt and Road Initiative (BRI) projects are worth an estimated U$350 billion over the next 5 years according to a new report from Baker McKenzie.

The global law firm partnered with consultancy Silk Road Associates for the report which forecasts that 10 markets outside China - India, Indonesia, Iran, Korea, Poland, Russia, Saudi Arabia, Taiwan, Thailand and Turkey - will offer significant new commercial opportunities for local and foreign partners.

The report says that companies should be exploring opportunities to benefit from BRI now, while noting that there are risks involved including foreign investment restrictions, antitrust regulations, tax, local employment and environmental laws, as well as political risks in some jurisdictions.

"While BRI was seen at its inception as predominantly the preserve of Chinese SOEs, funded by Chinese banks, and staffed by Chinese workers, the sheer scale and ambition of the initiative means there will be plentiful opportunities for those local and multinational companies that can work hand in hand with Chinese organisations for mutual benefit, particularly as the next wave of Chinese investment arrives," said Stanley Jia, Chief Representative of Baker McKenzie's Beijing office.

Hong Kong lawyers among promotions at Ropes
Ropes & Gray has announced the promotion of 12 lawyers to its partnership including two in Asia.

Most of the promoted lawyers are in the US but also include Hong Kong's Geoffrey Atkins, who advises on civil and criminal enforcement matters; and David Zhang, who specializes in anti-corruption and anti-bribery matters.

London firms combine as IP powerhouse
Two UK law firms are combining to create a new powerhouse in the intellectual property field.

Media, tech and brands specialist Wiggin, and the boutique IP firm Redd, will merge on 6th November 2017 to form Wiggin Redd, with 20 specialist IP lawyers working across Wiggin's offices including London and Brussels.