Firm acts on issuance of preferred shares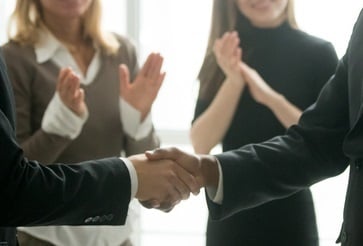 Global firm Baker McKenzie has advised Japanese mobile data and game content company Sun Corporation on its Israeli subsidiary's issuance of USD110 million preferred shares to Israel Growth Partners Capital (IGP), an Israel-based venture capital company, and on the establishment of a strategic partnership with IGP.
Sun Corporation's Israel-based subsidiary, Cellebrite Mobile Synchronization Ltd, will receive a growth investment of USD110 million from IGP. In turn, Cellebrite will issue preferred shares to IGP Saferworld, Limited Partnership. Cellebrite will allocate the funds obtained via the capital injection to accelerate the execution of M&A-related growth strategies to acquire the businesses and technologies it needs to become an integrated platform in the digital intelligence sector.
The Baker McKenzie lead partner on the transaction was Yutaka Kimura of the corporate/M&A group. Kimura was assisted by Seiji Tomimoto, Masahiro Inaba, and Yutaro Nagahashi.
"I am very pleased to have been able to leverage our unparalleled global network to help complete a sophisticated transaction by a leading mobile data solutions-related company," said Kimura. "As globalization continues to rapidly progress, we will continue to do our best to help improve the global competitiveness of Japanese companies."