International firm hires senior Tokyo lawyer… UK law marketing drive in Singapore…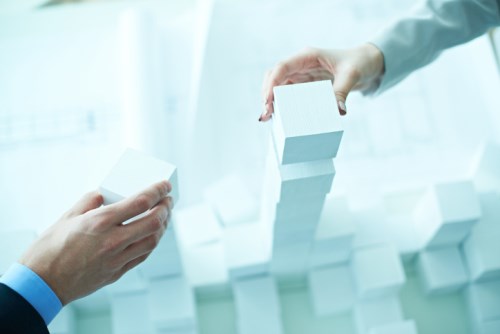 GCs say managing uncertainty is a key part of their role
Managing the increasingly complex volatility of risk faced by in-house legal departments is seen as a key role by general counsel.

Almost nine in 10 GCs said managing uncertainty plays a major part of their role according to a new survey from Clyde & Co and Winmark, which also asked corporate executives for their view of the role of their general counsel.

The report shows that there are some areas where lawyers and board directors are aligned in their views while on others there is disparity.

For example, both GCs and executives acknowledge the risk affecting their organisations, and on the importance of regulatory compliance they face.

However, on whether general counsel manage uncertainty well. 68% of GCs said they do while just 38% of board directors agreed.

"This report shows that at every level, the general counsel role is being reinterpreted and reaffirmed in light of the changing risk and regulatory landscape that businesses face," commented Clyde & Co. senior partner Simon Konsta. "Because of these changes, the successful, modern, general counsel must deploy a blistering array of commercial, legal and wider business skills on a daily basis."

Boards think that the GC role is far more functional than GCs do, with board directors believing that 33% of a GC's time is spent responding to internal legal requirements, while GCs report that this is actually just 19% of their role.

The international law firm's report is based on interviews with 100 in-house legal leaders and 18 board directors.

International firm hires senior Tokyo lawyer
Squire Patton Boggs has hired corporate partner Rika Beppu in Tokyo.

Ms. Beppu is dual-qualified in the UK and Hong Kong and was previously head of corporate and M&A at Hogan Lovells in Tokyo and has also been office managing partner at Simmons & Simmons.

Squire Patton Boggs has made three senior appointments in Tokyo over the past year, with the hire of the former Tokyo head of commercial disputes at K&L Gates, Haig Oghigian, and former general counsel for Sega and senior attorney at Microsoft Japan, Scott Warren.

UK law marketing drive in Singapore
A marketing campaign to promote UK law in Asia Pacific has been launched this week in Singapore.

The campaign aims to highlight the benefits of the UK as a centre of arbitration excellence and along with marketing materials being sent to chambers of commerce and other business groups, Lord Keen of Elie QC, advocate general for Scotland has been in the city state.

"As one of our greatest exports, we want to ensure our legal services sector remains at the very heart of our future as a global, outward-looking, free-trading Britain," Lord Keen told the Law Society Gazette.

He will travel to Sydney next to speak at the International Bar Association conference.