GCs are concerned about regulation and the internet… Criminal justice system at breaking point in Victoria… Law firms commended for improving social mobility…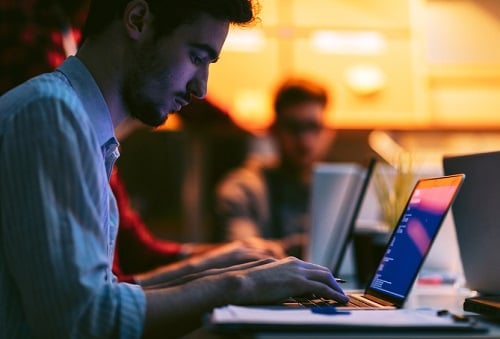 GCs are concerned about regulation and the internet
General counsel have expressed their biggest concerns and most said regulation and internet-related issues.
A survey from ALM Intelligence and international law firm Morrison Foerster reveals that regulatory and enforcement matters most concerning for 74 per cent of respondents.
This includes the challenge of keeping on the right side of regulations in multiple jurisdictions especially in financial, healthcare and other heavily-regulated industries.
Privacy & data hacking, cybersecurity threats and enforcement of IP rights are among the top 'digital' concerns while risk and crisis management and litigation are continuing concerns.
The
report
asked GCs at Fortune 200 companies what keeps them up at night.
"We conducted this survey to gain additional insights on the critical challenges facing GCs," said Larren Nashelsky, Chair of Morrison & Foerster. "Given the demands of the role, it is not surprising that the report shows that many GCs are looking at how best to allocate resources to meet relatively new business needs, like privacy and data security and risk and crisis management."
Criminal justice system at breaking point in Victoria
Criminal law services in Victoria's Magistrates' Court system need improvement, the state's Legal Aid service says.
In its independent review of the system, it warns that it is approaching crisis point and will fail to maintain community safety and deliver effective justice outcomes without urgent repair.
"The legal aid lawyers who provide advice and representation to Victorians across all Magistrates' Courts in the state are essential to the justice system being able to serve the community. But right now, they are stretched to breaking point as are Police Prosecutors and Court staff," warned Victoria Legal Aid's executive director criminal law, Helen Fatouros.
She added that it is not just about funding with the system requiring repair and redesign to meet challenges including prison overcrowding, which is likely to worsen as more police officers are deployed.
"Without whole of system reform, the revolving door to justice will continue to harm the community through re-offending and ever-increasing costs to the taxpayer. Every Victorian deserves better justice." said Ms Fatouros.
Law firms commended for improving social mobility
Law firms make up almost a third of the 50 firms listed as employers that have done the most to improve social mobility.
The UK survey shows that 16 solicitor firms are considered to have done so and the results have been welcomed by the president of the Law Society in England & Wales.
"To see so many law firms in the top 50 employers for social mobility is simply inspiring. As solicitors we uphold the law, including important equality legislation. The inclusion of such a significant number of law firms in the index reflects how many are leading by example," Robert Bourns said.
He urged all law firms to consider how they can do more to improve social mobility.