The business advisory firm is offering its e-discovery software platform to boost the growth of its China operations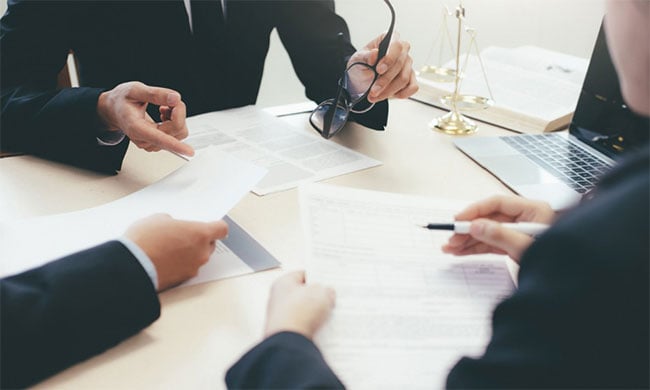 FTI Consulting, Inc. has extended its technology arm, FTI Technology, to support legal teams in China by offering its e-discovery software platforms to clients in the region.
The software was born of FTI Consulting's partnership with developer Relativity, which is known for its e-discovery platform. FTI Technology's version of the platform cuts down the "cost and complexity" of large-scale, global e-discovery issues through efficient workflows and high-level analytics.
"FTI Technology provides its clients with an enhanced Relativity solution that leverages its own proprietary technology as well as add-ons from software partners and the consulting expertise of FTI Technology professionals globally," said the firm in a press release dated 26 April.
The use of Relativity in China is expected to help legal teams handle both local and cross-border issues related to e-discovery and cost containment. The platform supports other FTI technologies in China, such as Nuix Discover and Microsoft Office 365 Advanced eDiscovery.
"Our clients turn to us for help with a wide range of matters, and our expertise across a number of leading platforms helps us find the best tool for the client. As we see the increase of cross-border investigations that involve Chinese companies, best-of-breed technology like Relativity can help our clients make informed decisions," said Christopher Marks, senior managing director and co-head of FTI Technology's Asia branch.
In the last two years, FTI Technology has implemented e-discovery services in North America, South America, Europe, Australia and parts of Asia. The expansion to China is a move to boost the firm's market in that sector.
"With our practice's growth in China and our recent infrastructure refresh, we are introducing new platforms and services to meet the needs and preferences of our client base," Marks said. "Adding Relativity to our portfolio gives us more ways to help legal teams reduce risk and navigate any range of e-discovery challenges with a single, trusted service provider."
FTI Technology services include legal holds, global data collection, legal review and production; these services aid in matters ranging from internal investigations to multi-jurisdictional disputes.
"FTI Technology has built a reputation for delivering high-quality e-discovery and information governance services on a global scale. By adding Relativity in China, we continue to expand our addressable market by offering clients one more way to quickly scale and manage their global e-discovery needs," said Veeral Gosalia, FTI Technology senior managing director and Asia Pacific leader.