Ashurst appoints global director of knowledge… Barrister suspended for 2 years for disparaging tweets…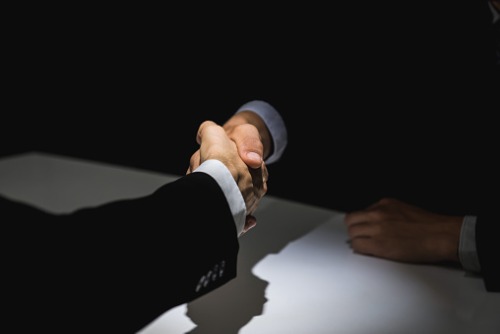 Five Australian lawyers join NRF partnership
Australian lawyers from banking and finance, corporate, dispute resolution, insolvency, intellectual property, real estate and technology, have been promoted to partner at Norton Rose Fulbright.
The five new partners are Melbourne-based corporate and commercial lawyer Ka-Chi Cheung; along with four from Sydney - IP lawyer Helen Macpherson, real estate lawyer Deanne Ogilvie, insolvency & restructuring lawyer Jonathon Turner, and banking & insolvency lawyer Bernie Walrut.
"The promotion of Ka-Chi, Helen, Deanne, Jonathon and Bernie to the partnership is testament to their many years of hard work and commitment to excellent client service, as well as the depth of our home-grown talent across the firm. They have earned a place in our Australian partnership and will each make strong contributions to our national practice and to our clients," commented Wayne Spanner, NRF managing partner in Australia.
Ashurst appoints global director of knowledge
David Fitch has been appointed director of knowledge at Ashurst.
Based in London, he will join in January 2020 and report to global COO Geoff Gishubl with a brief to ensure the firm's knowledge assets are deployed so as to improve performance and drive revenue.
Fitch started his career at Sparke Helmore in Sydney before moving to London in 2002. He joins from Latham & Watkins and was previously with Simmons & Simmons, holding knowledge director roles at both firms.
Barrister suspended for 2 years for disparaging tweets
A barrister has been handed a 2-year suspension for disparaging another barrister on Twitter.
Barbara Hewson was brought before an independent disciplinary tribunal by the UK's Bar Standards Board for a series of tweets and blog posts that were "offensive and abusive" and which undermined public trust and confidence in the Board's regulatory process and the profession.
"As the Tribunal found, and Ms Hewson accepted, a barrister's actions on social media can diminish the trust and confidence which the public places in individual barristers and the profession. The tribunal's decision to suspend her from practice for two years demonstrates the serious consequences that can arise from such offensive and abusive behaviour online."
Hewson can appeal the decision.