The senior lawyer killed a fellow name partner before turning the gun on himself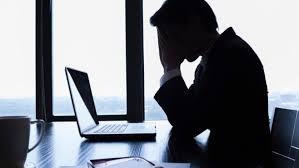 The holiday office party of a regional US firm turned deadly when a former name partner reportedly shot and killed a name partner before turning the gun on himself.
John Alexander Mendoza, 58, of Redondo Beach, California, shot two other name partners, killing one, before fatally shooting himself on 29 December, according to The American Bar Association. Mendoza had reportedly been fired from the firm of Perona, Langer, Beck, Serbin, Mendoza and Harrison.
Mendoza is said to have shot and killed Major Langer, 75, and wounded Ronald Beck, 64, at the firm's holiday party in Long Beach, California. The firm has 11 offices, nine of which are in California and two of which are in Arizona.
The firm has posted the following statement on its website:

"We are shocked and saddened by the tragedy that occurred at the Law Offices of Perona, Langer, Beck, Serbin and Harrison yesterday, leaving one of our partners dead and another injured in a senseless act of workplace violence. On behalf of our entire firm, we wish to extend our deepest condolences to the family of Major Langer, who was killed in this tragic incident. Major was a big part of the Law Offices of Perona, Langer, Beck, Serbin and Harrison's success. Major leaves his wife, children, and grandchildren a legacy that was truly as special as he was. Our thoughts and prayers are with Major's family, as well as with the family of Ronald Beck, who was injured and remains hospitalized at this time."
Langer was one of the pioneers of the firm. He joined in 1966 and was key to the development of the firm's commercial business and the expansion of its civil litigation practice.
Beck is a managing partner at Perona Langer Beck and an affiliated firm called Larry H. Parker. Beck and Langer have a long history, having represented rock band Motley Crue, band member Tommy Lee, and Lee's former wife Pamela Anderson in various matters.
Mendoza had worked at Perona Langer Beck for 10 years, said Michael Waks, a lawyer who also has offices in the same building where Perona Langer Beck is located in Long Beach. Mendoza specialised in workers compensation cases.
Related stories:
Houston lawyer shoots nine before being killed by police
Week-long Pakistan court proceedings boycott after bombing