Law Council welcomes federal court appointments…"Open season" ahead for foreign lawyers in the Philippines?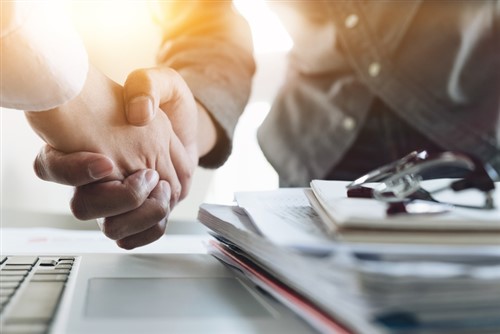 Thomson Reuters' Pangea3 legal managed services business is to be acquired by various firms in the EY network.
EY Law's announcement follows another recent acquisition, Riverview Law, to create greater capabilities to serve corporate legal departments around the world.
Pangea3 has more than 1,000 legal professionals working across eight locations on three continents and its acquisition will give a great boost to EY's legal managed services in its three core areas of contract life-cycle management, regulatory risk and compliance, and investigations and litigation.
"This new enhanced offering will make EY one of the leading professional services organizations for global legal advisory services and legal operations services, including legal function advisory, managed services and technology," said Mark Weinberger, EY Global Chairman and CEO.
The transaction is expected to close in the second quarter of 2019, subject to the satisfaction of various closing conditions.
Law Council welcomes federal court appointments
The Law Council of Australia as welcomed the appointment of two new judges to the Federal Court of Australia.
With the incoming increased caseload, the addition of Mr Stewart Anderson QC and Ms Wendy Abraham QC is extremely timely says President of the Law Council, Arthur Moses SC.
"These appointments come at an important time following the Government's announcement of its proposal to expand the Federal Court's jurisdiction to include corporate crime. They will also assist the court to manage an anticipated increase in cases following enforcement action by the Australian Securities and Investments Commission," he said.
Mr Moses added that the two new judges are well-respected counsel and bring additional experience in their respective areas of corporate and criminal law.
Mr Anderson will commence in the Court's Melbourne registry on 6 May 2019 while Ms Abraham will commence in the Sydney registry on 7 May 2019.
"Open season" ahead for foreign lawyers in the Philippines?
A possible liberalisation of legal services in the Philippines could be good news for foreign law firms.
The Law Society Gazette reports that the Philippine president of the Inter-Pacific Bar Association has said the country's restrictions on foreign law firms are open to change.
Perry Pe told an audience in London that the Supreme Court justices may be wiling to redefine what a 'legal practice' is in the Philippines and that could lead to "open season" for foreign lawyers.