Stairway to Heaven back in court… Dentons appoints managing partner in Calgary…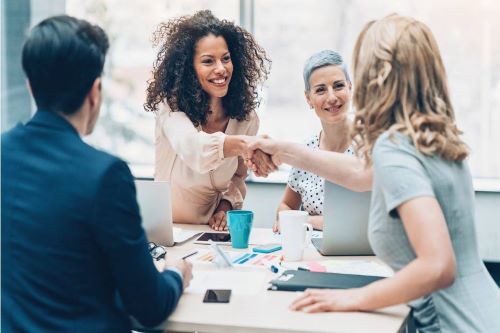 Eversheds Sutherland to offer direct access to litigation funding
Eversheds Sutherland has entered into a collaboration to offer clients direct access to litigation funding.
The partnership with Harbour Litigation Funding will enable clients to access to non-recourse litigation funding and risk management solutions for standalone claims and portfolios of cases.
"The litigation funding market has exploded in the last two years, and we are proud of having been a practice at the forefront of this emerging sector during this time," said Glenn Newberry, head of costs and litigation funding from Eversheds Sutherland. "We strive to find ways of removing dispute and litigation costs from our clients' balance sheets, as we know prospective costs can deter them from pursuing or fighting a claim."
Newberry will manage the relationship along with partner Michael Clavell-Bate and Darrell Porter, senior director of business development at Harbour Litigation Funding.
Stairway to Heaven back in court
Litigation over alleged copyright infringement involving one of rocks' most famous songs continues this week with a appeal court hearing.
The case concerns the Led Zeppelin classic 'Stairway to Heaven' and whether the credited writers from the band – Jimmy Page and Robert Plant – wrote the song's iconic opening, or if that credit should go to Randy Wolfe of 60s psychedelia band Spirit and who died in 1997.
When a trustee for Mr Wolfe's songs brought the original case in 2014, Page and Plant won but an appeal court judge ruled last year that the jury had not received the correct instructions.
This week's hearing will be closely watched by the music industry following recent cases including Robin Thicke's 'Blurred Lines' which cost Thicke and Pharrell Williams $5.3 million in litigation brought by Marvin Gaye's estate.
Dentons appoints managing partner in Calgary
Dentons has appointed M&A partner Tim Haney as the managing partner of its Calgary office.
Haney is already a member of the Firm's Canada National Board, the Chair of Dentons' Canada Audit Committee, and Head of the Calgary Corporate, Securities and M&A groups.
The firm has also added additional capabilities to its corporate team in London with lateral hire Paul Doris who joins from Orrick, Herrington & Sutcliffe.